Looking for a new appetizer to try? This whipped feta dip is easy to make and packed with flavor! Inspired by Afghan cuisine, this dip is a great way to introduce your guests to some new flavors. It's also quick and simple to prepare, so you can spend more time mingling with your guests. Serve it with some warm pita bread or fresh vegetables for a delicious appetizer that everyone will love!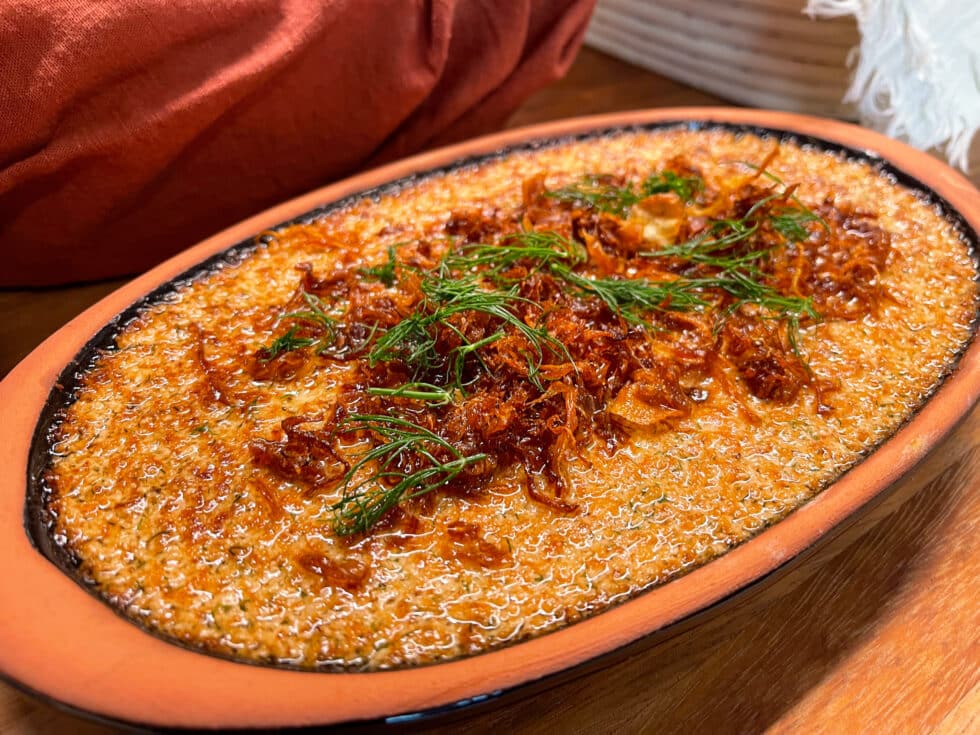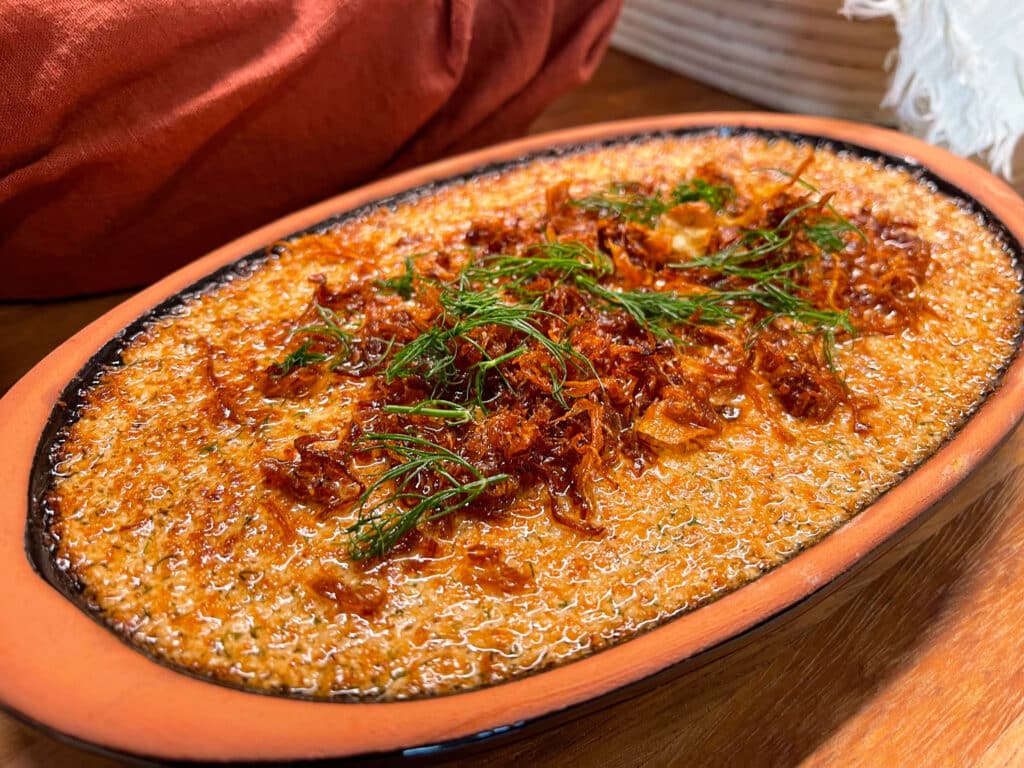 Keys to a Good Whipped Feta Dip Recipe
Whipped feta is all the rage. Why not make it Afghan? Well, to make it Afghan we need to pick a few ingredients that are classically Afghan.
First, think of one thing that makes Afghan dishes delicious: fried onions. We Afghans love to top dishes with fried onions. So what not put some in this whipped feta dip?
The next, and I think critical flavor to this dip I created, is qurut. You may not know what qurut is so I'm going to tell you right below here in the next section of this recipe post.
Feta cheese is a type of sheep's milk cheese that originated in Greece. It is a firm, crumbly cheese with a salty, tangy flavor. Feta cheese is commonly used in Greek salads and as a topping on pizzas and other dishes. whipped feta dip is made by blending feta cheese with other ingredients, such as cream cheese, yogurt, garlic, and spices. This creates a smooth, creamy dip that is perfect for spreading on bread or dipping vegetables into.
Qurut: It isn't Cheese, but It Sure Acts Like It
Qurut is the ingredient that makes it Afghan. Qurut is the whey from yogurt. Imagine taking sour yogurt and extracting all of the liquid from it. This would give you the whey. Then, Afghans completely dehydrate it. This becomes qurut. They are like little hard balls of deliciousness.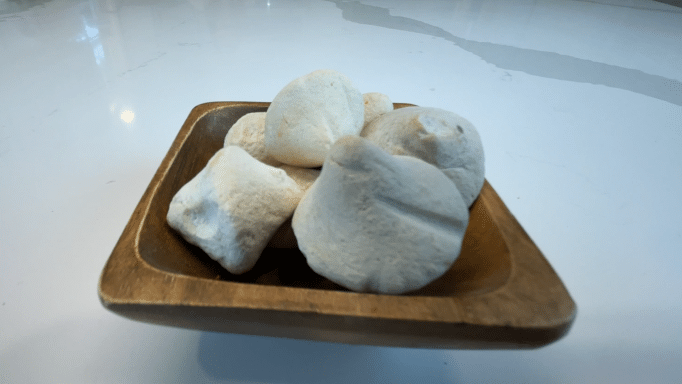 You may be worried that you can't find them. I got you. You can buy qurut easily in our shop by clicking here.
Easy Printable Copy of Whipped Feta Dip Recipe
As always we make this recipe easy to print and replicate. I suggest you watch the video if you have any questions. Also, leave a comment. I always respond. Are you a fan of Afghan Cooks and want to help spread the word? Well, social media is critical. Finally, don't forget us on social media. We are on Tik-Tok, Instagram, and Youtube. We also have a wonderful non-spammy Afghan Cooks Club. Sign up for that too!
Want Secret Recipes? News Updates?
Subscribe to our Afghan Cooks Club now. (free secret recipe for signing up)
Print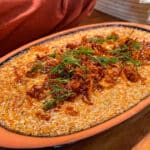 Afghan-Inspired Whipped Feta Dip: A Quick, Delicious Recipe
---
Description
This whipped feta dip recipe is a product of me seeing so many whipped feta dips on Instagram that I had to make one that was inspired by Afghan flavors.
---
3 Large White or Yellow Onions
Vegetable Oil (for frying onions)
1 Pound Feta Cheese
1 Tablespoon Lemon Juice
1/4 Cup Toum (Recipe here, super simple)
2 Tablespoons Qurut
1/4 Cup Fresh Dill
Chips or Veggies for Dipping
---
Instructions
1. Slice onions super thin. If you have a powerful food slicer like my Breville, I recommend it.
2. Heat vegetable oil to high, and then fry onions in batches. You will use most of them in the dip, and then some to top the dip for decoration. Fried onions are tricky. It is easy to burn them so you must pay extra attention to them. But, they are delicious and well worth it.
3. In your blender add feta, lemon juice, toum, and qurut. Blend this well until nice and whipped.
4. After that add your fresh dill most of your cripsy onions, blend again until smooth.
5. Get a nice oven-safe dish and pour your dip into it. Turn your oven on broil and place your dip in the oven just long enough to get it bubbling.
6. Remove your whipped feta dip and sprinkle with crispy onions and dill. Serve with warm bread or chips.
Recipe Card powered by