Afghan lubya is a hearty, comfort food dish that is perfect for a cold day. This Afghan kidney bean soup will warm you up from the inside out! afghan lubya is made with simple ingredients and it's easy to prepare. So, gather your supplies and let's get started!
Afghan Lubya Will Make You Think of Chili
If you coming from an American background, Afghan lubya will remind you of cold-weather days eating chili by the fire.
With the addition of cumin, coriander, mint, and some Afghan yogurt sauce, you may not ever go back to your old chili recipes again!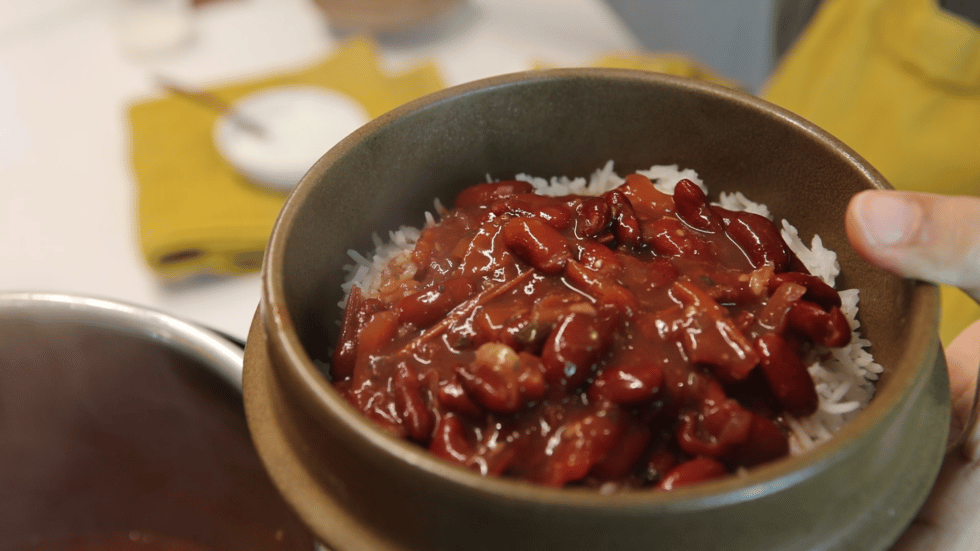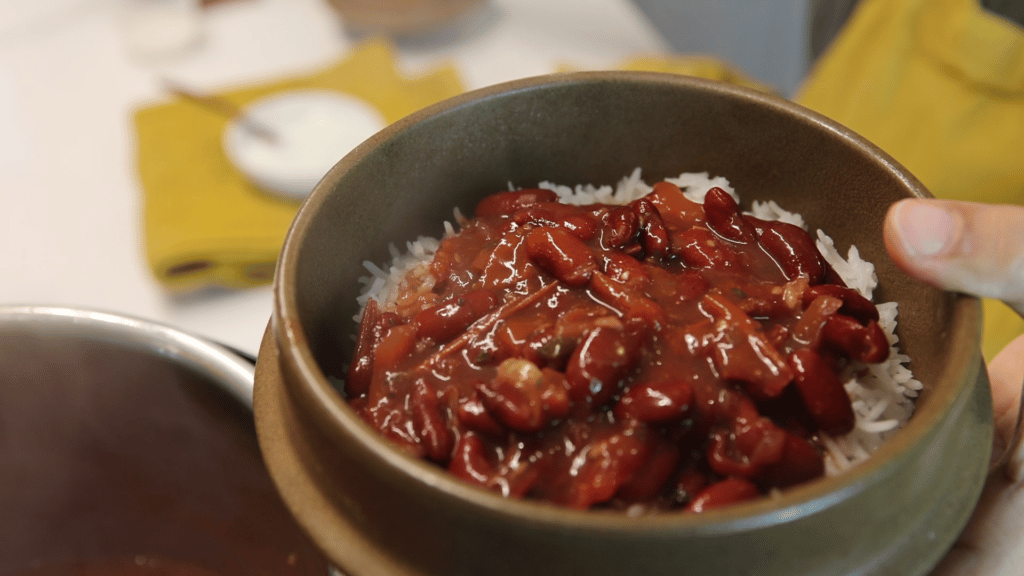 Kidney Beans are Healthy
Kidney beans are a rich source of nutrients. If you are looking to get healthier, or have your family eat healthier, adding kidney beans recipes to your rotation is a great way to start. Kidney beans offer:
an excellent source of fiber and protein.
low calories and fat.
Regulation of blood sugar levels.
A good source of antioxidants.
And, kidney beans may help protect against heart disease and certain types of cancer.
Don't be Intimidated by Using Dried beans in Your Afghan Lubya
For the most part Afghans, and many people around the world, don't use canned beans. They are not readily acceptable and, frankly, are more expensive. When making Afghan Lubya I encourage you to test out using dried beans if you never have. To prepare them:
Place the kidney beans in a large pot or bowl.
Cover the beans with water and let them soak for at least 8 hours, or overnight.
Drain the beans and rinse them with clean water.
See, wasn't that easy?
Printable Recipe
As always we make this recipe easy to print and replicate. I suggest you watch the video if you have any questions. Also, leave a comment. I always respond.
Are you a fan of Afghan Cooks and want to help spread the word? Well, social media is critical. Finally, don't forget us on social media. We are on Tik-Tok, Instagram, and Youtube. We also have a wonderful non-spammy Afghan Cooks Club. Sign up for that too!
Want Secret Recipes? News Updates?
Subscribe to our Afghan Cooks Club now. (free secret recipe for signing up)
Print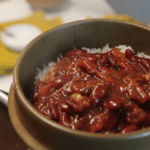 Afghan Lubya A Perfect Kidney Bean Recipe
---
Description
Afghan lubya is vegetarian and, served with rice, is a hearty meal. It can easily be made vegan by substituting a non-dairy yogurt for the Afghan yogurt sauce. Great for a cold-weather day.
---
3 Cups Dried Kidney Beans
3 Tablespoons Oil
1 Finely Chopped Onion
5 Cloves Finely Minced Garlic
1 Tablespoon Cumin
1 Tablespoon Coriander
1 Tablespoon Tomato Paste
1 Can Whole Tomatoes
1–2 Cartons of Vegetable Broth
4 Tablespoons Dried Mint
1 Teaspoon Salt
1 Teaspoon Black Pepper
Cornstarch for thickening gravy
---
Instructions
1. Soak your beans. Preferably overnight. But it is just as acceptable to soak them with your chai or coffee first in the morning.
2. Pull out your instant pot or saute pan—heat oil, sautee onions, and then garlic. Next, add your cumin and coriander.
3. Next, you want to add some color to your tomato paste. Cook the tomato paste for a few minutes. This will help you eliminate the "canned" taste and develop the tomato flavor.
4. Next, add the can of tomatoes. If you have some leftover baby grape tomatoes, you can add those too but not necessary. (I did it in the YouTube video because I had some extra).
5. Next, add your vegetable broth. This will depend on how thirsty your beans are. I start with 1 Cup.
6. Let the ingredients cook down a bit. Then add your dried mint, salt, and black pepper. Finally, add your soaked beans. On top of that, add more vegetable broth until all your ingredients are fully covered in the instant pot. You never want to be low on the liquid in an instant pot or pressure cooker because you will risk burning the food on the bottom.
7. Put your instant pot lid on and cook for 15 minutes on the "bean" selection. I highly encourage a pressure cooker if you don't have an instant pot. Any other method will make this a weekend recipe, not a weeknight recipe.
8. When you take your lid off, you can likely notice your liquid is not as thick as you would like. This is because you want a nice "gravy" so that it coats the rice you serve it with. I always make a quick cornstarch slurry to thicken my lubya gravy.
9. To make a slurry, start with a 1-to-2 ratio of cornstarch to water. For example, prepare one tablespoon of cornstarch and two tablespoons of water. Add this to your lubya while it's still hot and stir. You will have a lovely thick gravy now!
10. Finally, serve with some rice and top with some Afghan yogurt sauce.
Notes
If you want to make Afghan challow (rice), click here.
Recipe Card powered by