Let's make a delicious spaghetti sauce recipe, Afghan style.
There is nothing like a delicious spaghetti sauce to make your taste buds happy. And, I have got the perfect recipe for you today – an Afghan spaghetti sauce that will bowl you over! This sauce is made with tomato sauce, vinegar, and spices, and it is combined with noodles to make the best pasta dish you have ever had.
Plus, I have an excellent Afghan cheese substitute that will blow your mind. So, what are you waiting for? Get cooking!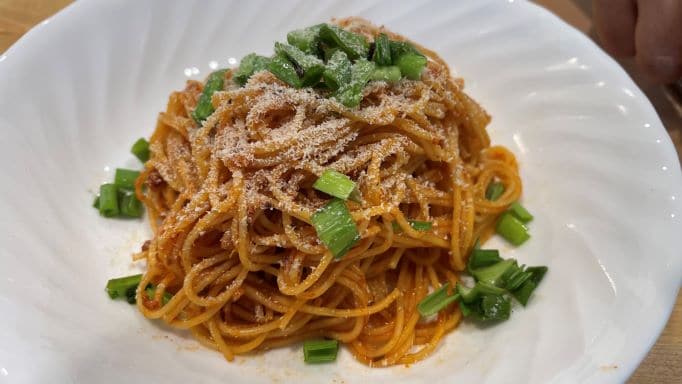 Your Base, the Afghan Tomato Sauce
Just like in Italian dishes, Afghan sauces make up the bases of our flavors. Whether it is a meat sauce, tomato sauce, or something delicious and yogurt-y, the sauce makes the dish.
Your mind is going to bend a little bit eating this dish. It presents itself like any other simple Italian pasta and red sauce recipe. But, appearances are not everything. When you take that first bite you will feel like you are eating an Afghan dish, just in some super new format that you are not used to yet. Everyone who has tried it has had a blast and made many "hmm, delicious!" comments.
The base spices, of course, are cumin and coriander. My secret is to use all tomato paste, no sauce. Sure, you can use fresh tomatoes, but not everyone has that time.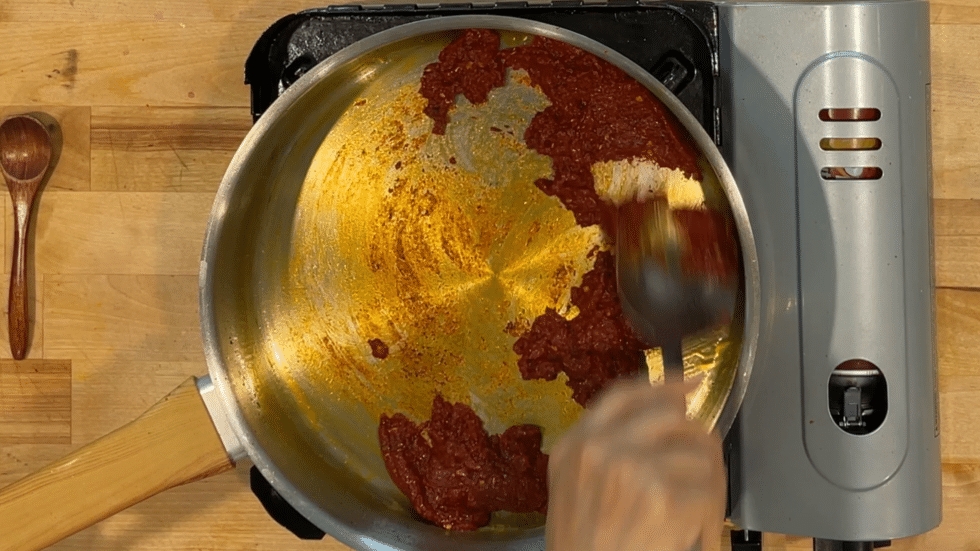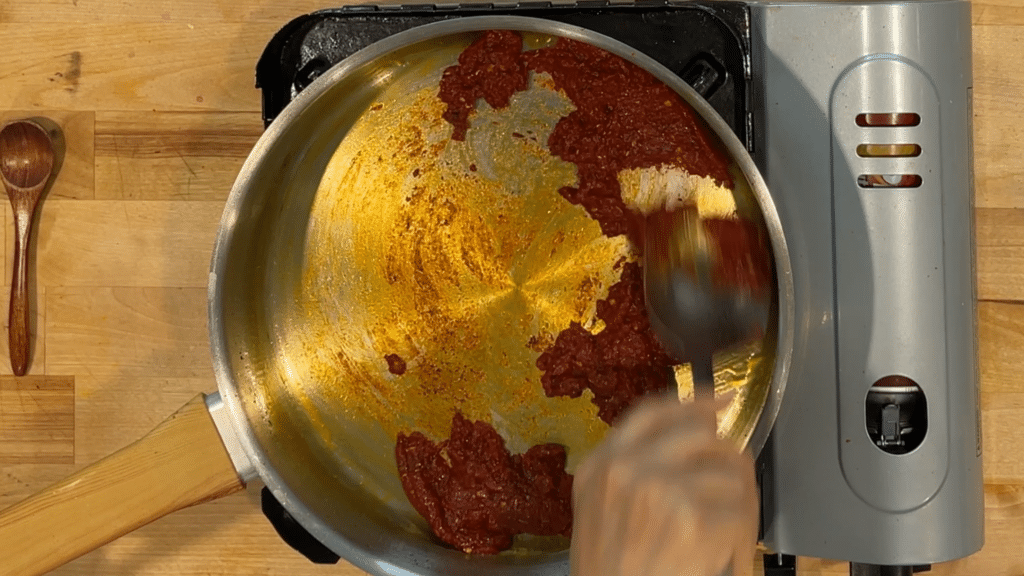 Using tomato paste gives you the best of both worlds because it won't take you forever to cook that "can taste" out of the sauce.
Now to the super-secret Parmesan cheese replacement, qurut.
Want a cool recipe that also uses qurut, try our Afghan Nachos recipe here.
Qurut: It isn't Parmesean Cheese, But It Sure Acts Like It
Now for those unfamiliar, it is not uncommon when eating pasta and red sauce to have some fresh Parmigiano-Reggiano. Why is this cheese so special? Here is why.
Parmigiano-Reggiano is a type of cheese that originates from Italy. It is made from cow's milk, and the milk is first curdled and then pressed into wheels. The wheels are then soaked in brine for 20-30 days. After that, they are left to age for 12-36 months.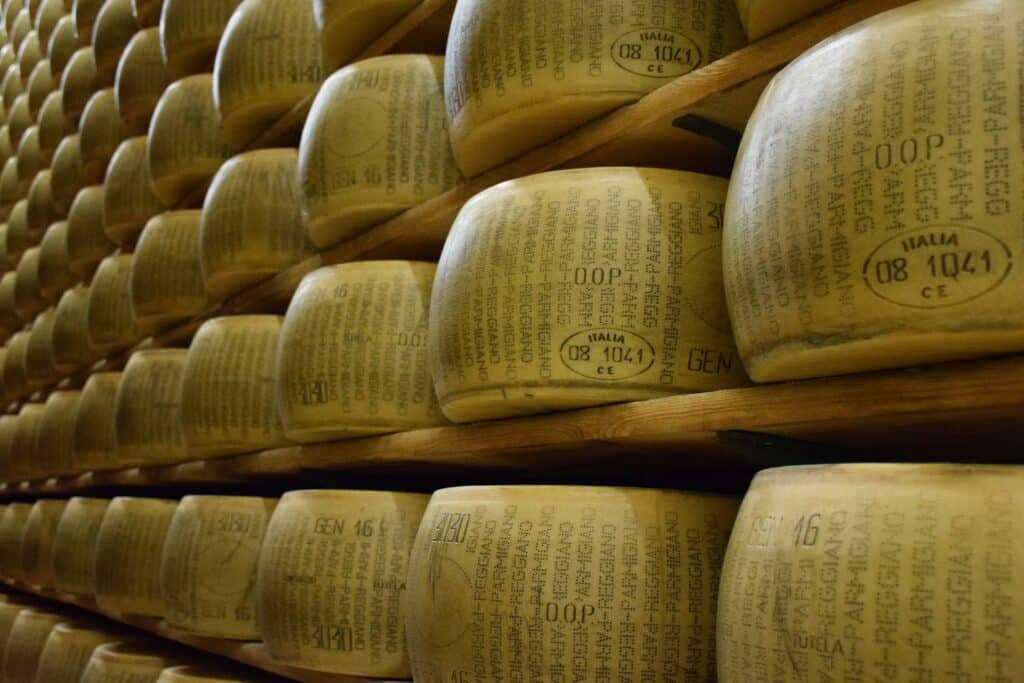 That cheese sits around a long time. It develops all kinds of deep flavors. A little sour, a little stinky, and a lot delicious. Just like qurut. So who does not know about qurut?
Qurut is the whey from yogurt. Imagine taking sour yogurt and extracting all of the liquid from it. This would give you the whey. Then, Afghans completely dehydrate it. This becomes qurut. They are like little hard balls of deliciousness.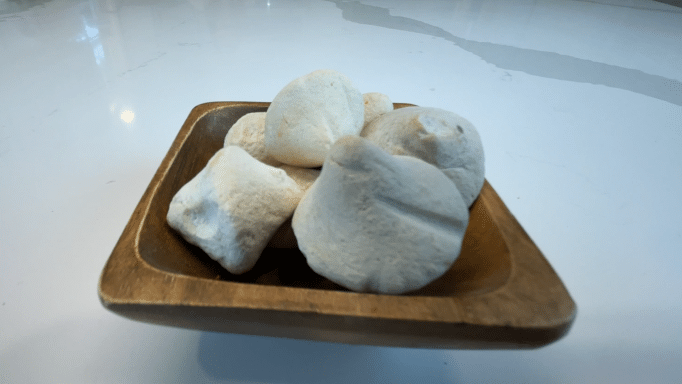 You may be worried that you can't find them. I got you. You can buy qurut easily in our shop by clicking here.
Finally, the Spaghetti Sauce Recipe
As always, we have a convenient printable recipe below. Anytime you need help, I always suggest watching the video once or twice before starting to make any recipe.
Are you a fan of Afghan Cooks and want to help spread the word? Well, social media is critical. Finally, don't forget us on social media. We are on Tik-Tok, Instagram, and Youtube.
We also have a wonderful non-spammy Afghan Cooks Club. Sign up for that too!
Want Secret Recipes? News Updates?
Subscribe to our Afghan Cooks Club now. (free secret recipe for signing up)
Print
A Delicious Afghan Spaghetti Sauce Recipe That Will Bowl You Over
---
---
---
Recipe Card powered by