Murabba is the recipe for today. Every culture has some sort of jam, jelly, or preserves. Back in the olden times they did not have freezers. They needed a way to use up any leftover fruit harvest and so they would turn the fruit into delicious spreads for their breads.
Afghans are no different, our jam is called "Murabba." We have lots of favorite ones: carrot, apricot, apple, and the list goes on. We promise we will post a recipe for the carrot jam soon.
Our website has a small affiliate store where you can shop for ingredients and kitchen items I use in all of my episodes. We get a small affiliate fee from Amazon if you buy from our links. We appreciate your support.
Murabba is also used in many Persian recipes. In fact, if you do your research, you will find that Iranian jams and jellies are quite similar to Afghan ones. Sour cherry jams are also popular, here is our video for cherry jam. If you want some other sweets, try our rose cardamom ice cream.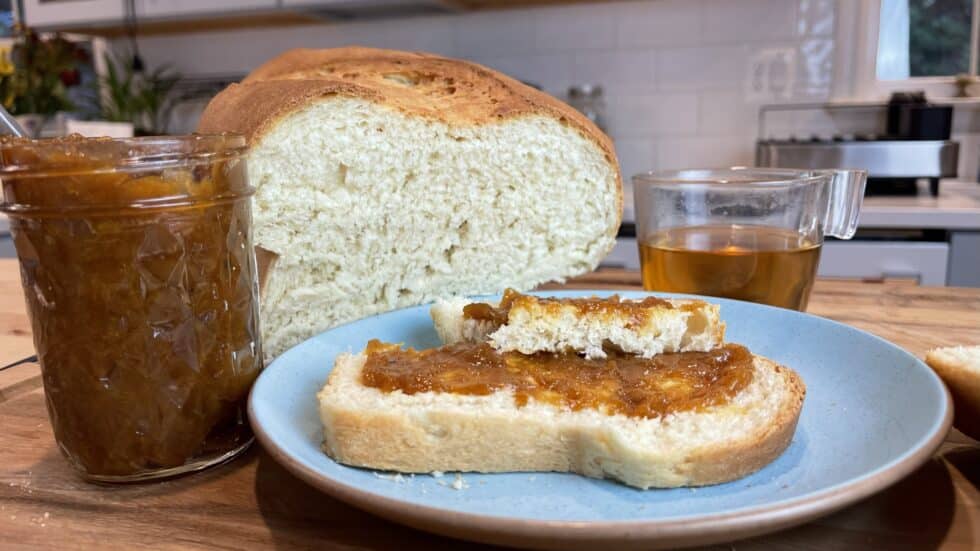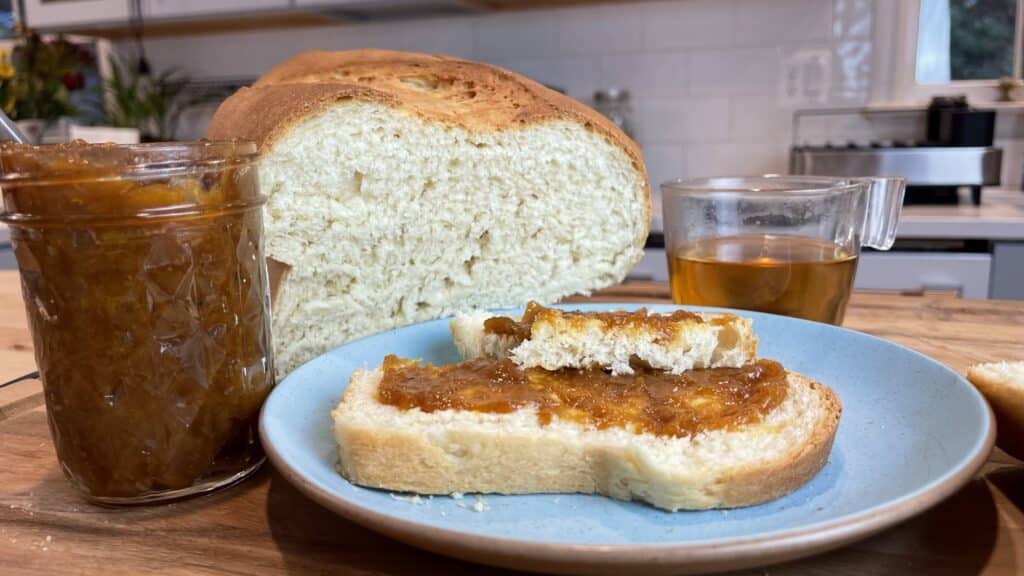 As you may or may not know, gelatins, commonly used in such jams or jellies, include animal products. Specifically, pigs. Afghans are Muslim so we do not use these animal products in our Murabba. Instead, we use the natural thickening properties from the fruit to make our jam, well, jammy!
The great thing about our recipe here is that it is vegan. So for all you vegan people this is a great way to step up your toast game. In our video, I made a milk bread that is popular at my home. It is certainly not Afghan, but if you like I can share the recipe on the website. Let me know.
Also, if you like our recipes, please go subscribe to the YouTube channel. Thank you!
Print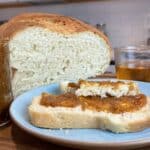 Murabba – Afghan Jam – Apricot
---
300 grams dried apricots
1/2 Cup orange juice
1/3 Cup Sugar
1/3 teaspoon salt
1 teaspoon orange blossom water
1/4 teaspoon crushed cardamom
Hot Water to hydrate apricots
---
Instructions
1. Take 300 grams of apricots. Soak in very hot water to rehydrate them.
2. Turn pot on medium heat and place apricots in pot along with some of apricot water.
3. Now, either squeeze juice for your orange juice, or just measure 1/2 C.
4. Take 1/3 C sugar to apricots in pot.
5. The apricots are going to take, give or take, about 15 minutes to cook down.
6. Add salt.
7. Add orange blossom water
8. After thickened up, add your orange juice.
9. Add crushed cardamom.
10. Let cool off an enjoy!
Notes
This dish goes well with some Afghan tea and some home baked bread. Let me know what you think.
Recipe Card powered by