First, did you guys know that I am on TikTok now? You can follow me here. Now, have you ever had Doodh Patti Chai? If not, you should make yourself some. This delicious milk tea is simple, strong, and packed full of flavor.
If you go to my TikTok video on Doodh Patti, you can see that I stirred up a big fight. That's fine, more comments means more viewers. The big beef is that many say that Afghan calls what I made "sheer chai." But, I didn't make sheer chai. Sheer in Pashto means "pink."
A proper sheer chai is a lot more work than this recipe. It involves baking soda, constant stirring, etc. You are not ready for that. We are starting with this more simple milk tea. I do have a "simple" version of Afghan sheer chai and you can read about that here.
Afghans, Indians, Iranians, and Pakistanis all love their milk tea. (That is why we fight about it) There is not any occasion in Afghan culture that does not involve tea. If you want to make our regular day to day chai, here is a video for that. We almost have 500k views on TikTok for this video!
Doodh Patti Chai is super simple. The richness of the milk, aroma of the cardamom, and strong black tea, make for an amazing treat. you want something that would go perfect with some chai, make our qatlama pastry. It is like a funnel cake, but better! We will be expanding our recipes to Tiktok so please follow if you want more recipes like this Doodh Patti Chai.
Our website has a small affiliate store where you can shop for ingredients and kitchen items I use in all of my episodes. We get a small affiliate fee from Amazon if you buy from our links. We appreciate your support.
If you have time, and you love our content, please leave a review of our recipe in the Tasty Recipe below. It helps us with our Google rankings which helps us put out more helpful content. Thank you!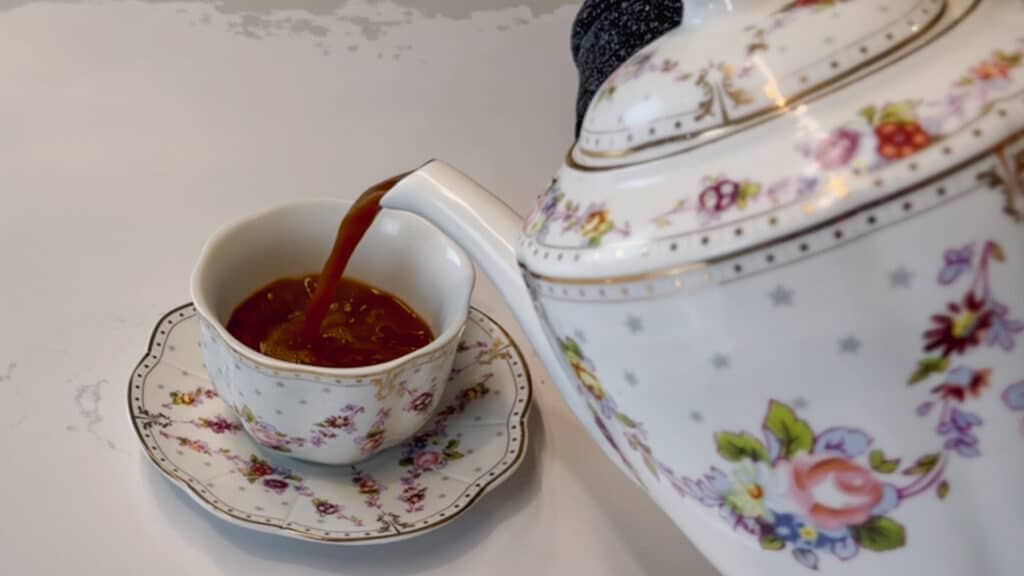 Print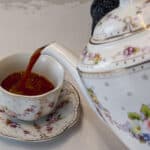 Doodh Patti Chai
---
Description
Doodh Patti Chai is a very simple milk tea. All you need is a little time, a few ingredients, and voila, you will have some happy family and friends.
The milk you use will determine the body of your tea. I have trouble with cow milk so I use alternatives. However, if you want the "proper" doodh patti chai experience, you will want some milk with some fat in it. It will create a little fat layer at top that is delicious. Can get the effect with as low as 2% milk.
---
1) Black Tea
2) Milk (of your choosing)
3) Green Cardamom
4) Sugar
4) Water
---
Instructions
1) Take handful of black tea bags (take paper off tabs) and drop into simmering water
2) Let it boil until deep and dark black. Want to reduce water by half (however large your batch is)
3) A smattering of ground cardamom.
4) Sugar to taste.
5) Let all of that simmer for 6-7 minutes on fairly low heat.
Recipe Card powered by