Ramadan is a time for reflection and spiritual growth. It's also a time for delicious food! This Mushroom Soup with Sweet Potato is the perfect dish to break your fast. It's easy to make, hearty, and flavorful. Plus, it's packed with nutrients to help you refuel after a long day. Give this soup a try during Ramadan or any time of year!
Health Benefits of Mushroom Soup During Ramadan.
Soups have many health benefits. Some of them are quite specific to Ramadan!
Soups, especially ones like this with mushrooms and sweet potato, are nutrient-dense. They are also inexpensive. Since this mushroom soup has no meat, you can do this for under a few dollars.
Probably most importantly, soups keep you hydrated. Drinking water is essential after a long day of fasting. But, I don't know about you, but sometimes I get sick of drinking a ton of water all at once. Having soup is an excellent alternative to getting rehydrated.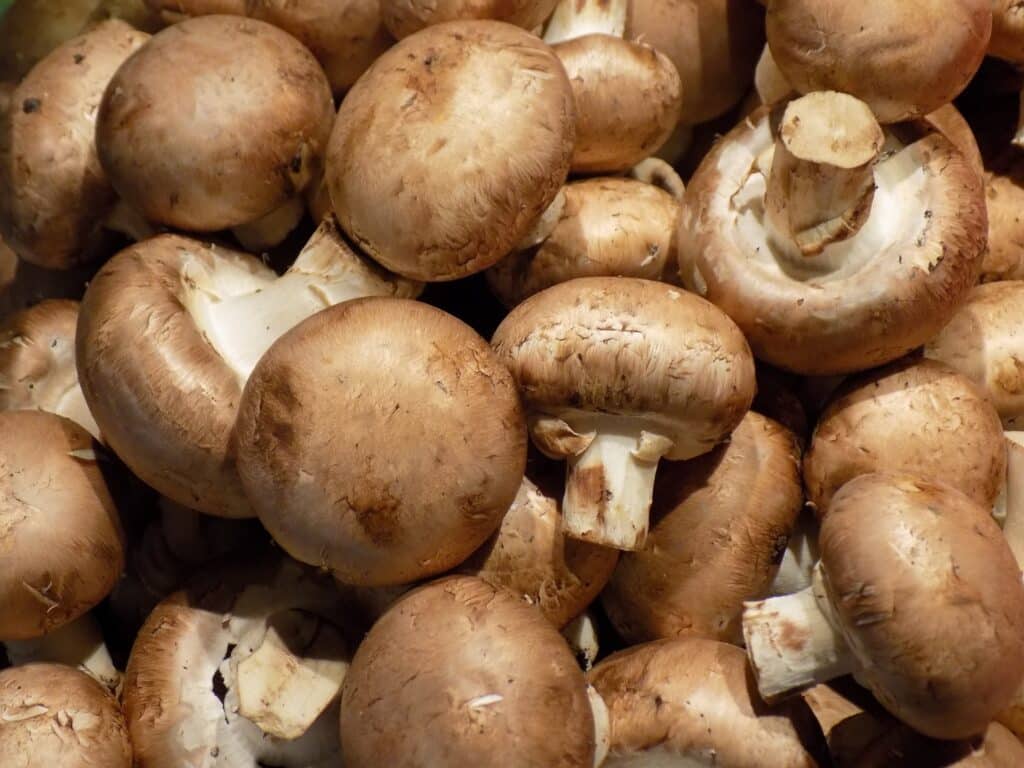 You Need an Immersion Blender for this Mushroom Soup
After you cook all of the veggies in this soup, you need an immersion blender. You've seen me use one before. I think everyone benefits from having an immersion blender in their kitchen. I have one in my store; you can buy it here.
The blender allows you to pulverize those mushrooms into a rich, creamy soup. Even if your kids don't like mushrooms, they won't know any better after you blend them. 🙂
The Recipe
Our mushroom soup recipe is below. It is simple, print-able, and great for Ramadan.
How can you help me? Well, social media is key. Finally, don't forget us on social media. We are on Tik-Tok, Instagram, and Youtube. A quick way you can be really helpful is to share the below tweet on your Twitter.
Finally, you have to try one of our coolest new recipes, Afghan Nachos. See you next time.
Want Secret Recipes? News Updates?
Subscribe to our Afghan Cooks Club now. (free secret recipe for signing up)
Print
Mushroom Sweet Potato Soup
---
Description
This mushroom soup is rich and flavorful. I highly recommend opening your fast with a soup after your dates and water. Even if not fasting, or not Muslim, this soup is a perfect start to any meal.
---
32 Ounces Vegetable Broth
1 Onion Chopped 
2 Sweet Potatoes Chopped
1.5 Teaspoons Salt
1 Teaspoon Hot Curry Powder
16 Ounces Mushrooms
1 Tablespoon Ginger Garlic Paste
1.5 Teaspoon Dill
1/4–1/2 Cup Cream
Oil for Pan Sautee of Onions
---
Instructions
1. Oil your pan. Then, add onions and sweet potatoes. Get the onions sautéed.
2. While those are cooking, chop mushrooms. 
3. After sweet potatoes and onions have cooked for about 4 minutes, add mushrooms and ginger garlic paste.
4. Next add mushrooms. Cook mushrooms for about 4 minutes. Add salt about halfway through to pull out moisture. 
5. Add the entire container of broth. Cook for 10 minutes. Cook until sweet potatoes are soft enough to blend.
6. Next, use your immersion blender to blend the soup mixture until completely smooth. Add your curry powder and dill. 
7. Add your cream, let cook for about 2 minutes. Then serve.
Recipe Card powered by