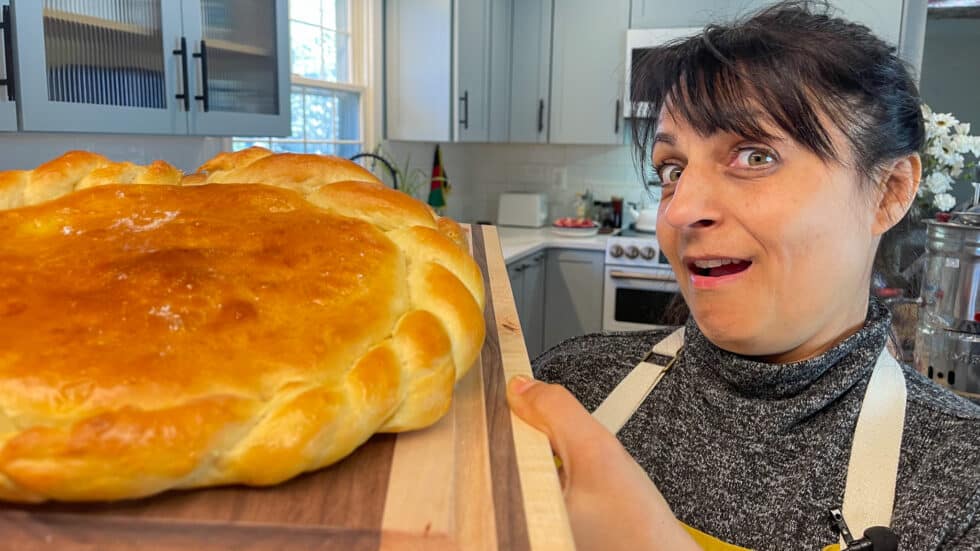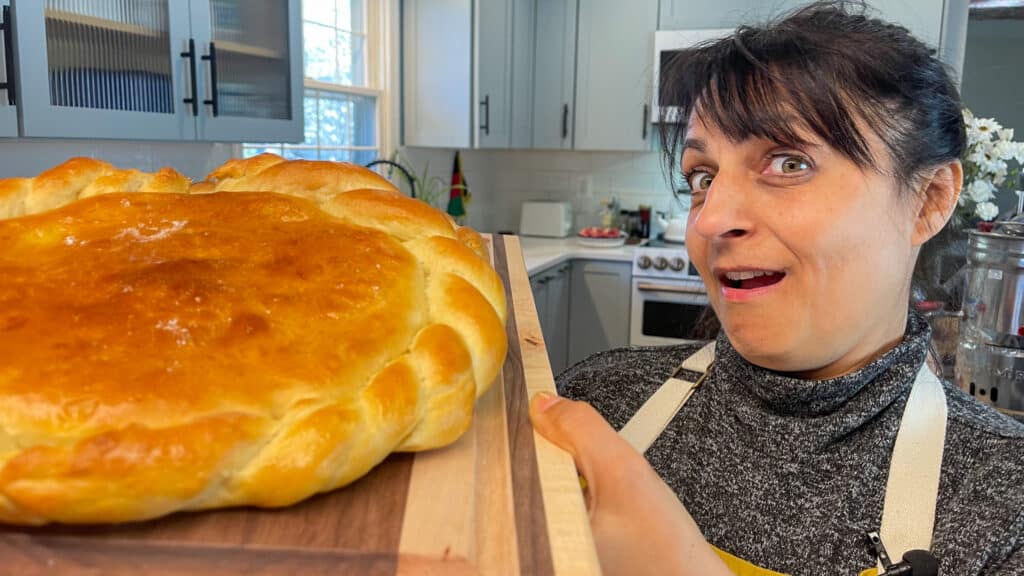 The Basics of Naan Shirin
Naan e Shirin is an Afghan sweet bread from a basic enriched dough. The dough is light, soft, and fluffy. Be careful if you make this at home. If you choose to do so, you'll get repeated requests.
If you are looking for savory bread, our day-to-day naan, you can find that recipe here.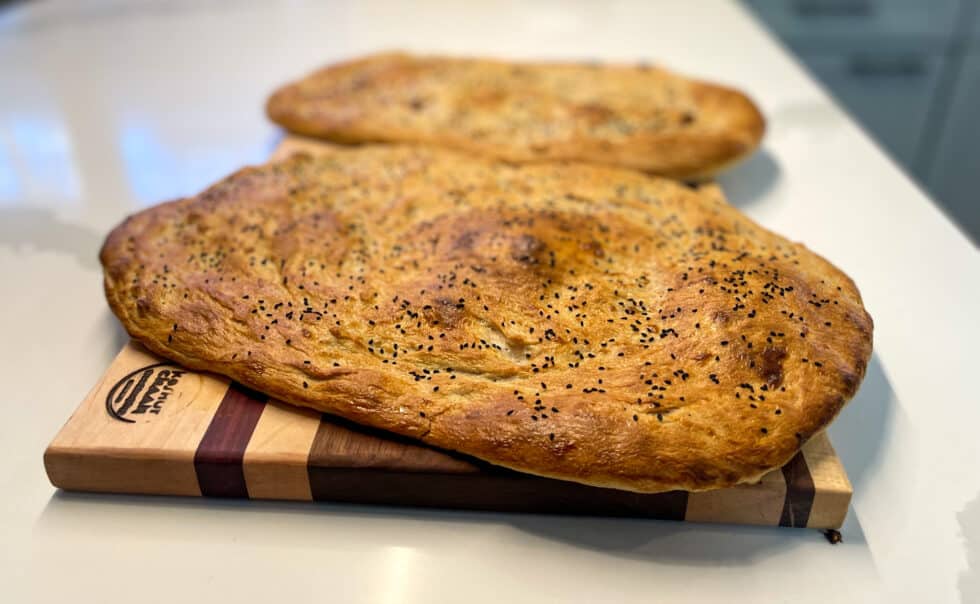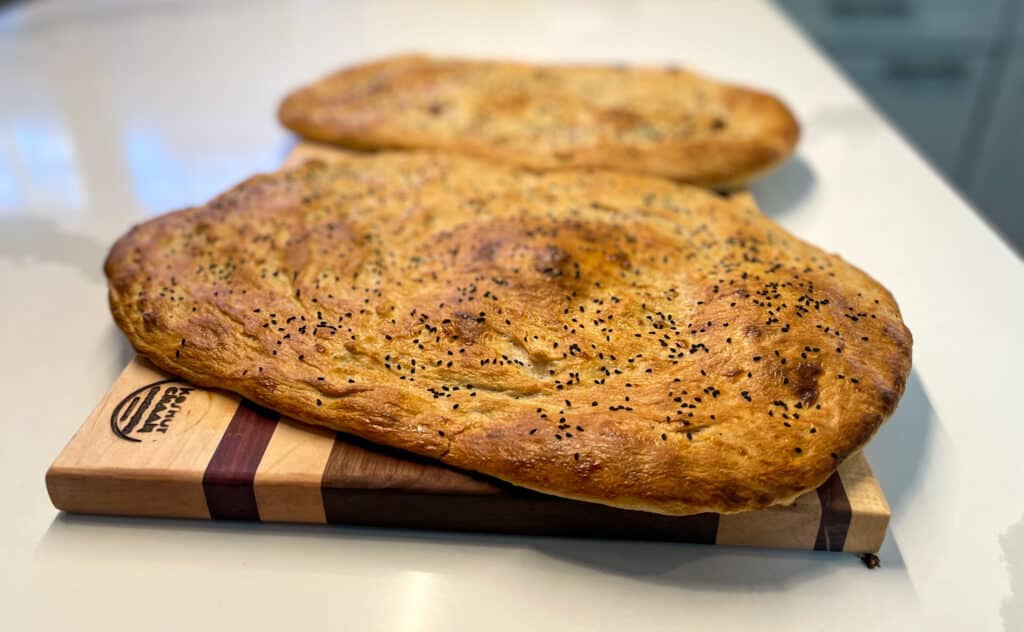 What is Enriched Dough?
A dough made with butter, sugar, eggs, or oil. Enriched doughs are softer and more decadent than those made solely with flour, water, salt, and yeast.
Examples of recipes using this dough are cinnamon rolls or a brioche.
Easily Printable Naan Shirin Recipe
As always, we make this recipe easy to print and replicate. I suggest you watch the video if you have any questions. Also, leave a comment. I always respond.
Are you a fan of Afghan Cooks and want to help spread the word? Well, social media is critical. Finally, don't forget us on social media. We are on Tik-Tok, Instagram, and Youtube.
We also have an excellent non-spammy Afghan Cooks Club. Sign up for that too!
Want Secret Recipes? News Updates?
Subscribe to our Afghan Cooks Club now. (free secret recipe for signing up)
Print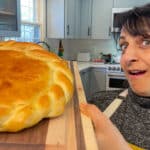 Naan Shirin Afghan Sweet Bread
---
Description
Naan e Shirin is Delicious—Afghan sweet bread.
---
5 Cups All Purpose Flour
1 Tablespoon Sugar
1 1/2 Tablespoon Yeast
1/4 Cup Warm Milk
1/4 Cup Vegetable Cup
1/4 Cup Sugar (separate)
1/ 1/4 Cup Milk (separate)
1 1/2 teaspoon salt
2 eggs
Nigella Seeds (optional)
---
Instructions
1. Mix your yeast, sugar, and warm milk in a small bowl. After mixing thoroughly, let it sit for about 5 minutes. Let the mixture bubble! While that is sitting for 5 minutes, put your flour in your main mixing bowl.
2. Now, add the yeast mixture to your flour.
3. Add vegetable oil, 1/4 Cup of sugar, salt, and two eggs now.
4. Add to your stand mixer; keep an eye on it. Knead w/ the dough hook attachment. Every batch is different. The likely time is about 4-7 minutes. If the dough is a little too wet, you can add a little flour.
5. Roll out on to the table and give it a few more kneads. Then, take into a lightly greased bowl, cover with a plastic bag, and let sit for about 2 hours or until doubled in size.
6. I use pizza-type pans to bake these on. Put some parchment paper down, or some oil if you don't have it.
7. Prepare an egg wash with a little egg and milk. Also, get your nigella seeds in hand if you have them.
8. Preheat oven to 350 F. Now roll your dough out and cut in half.
9. Take this first half, cut it in half twice. This recipe makes two naan shirin. I highly recommend watching the video below.
10. Your first piece will be the center of your bread, roll out to a circle. Then, slowly roll into strips the other two pieces and then you are going to braid them over each other and then wrap around the center piece.
11. Now, take the egg wash and cover the whole thing. This is important to get the beautiful golden brown color. Add some nigella seeds. (optional)
12. Take your bread and put in the oven for about 20 minutes; always check for doneness.
Recipe Card powered by