During this blessed month, everyone is looking for easy Ramadan recipes. Mothers, oldest sisters, and daughters carry a lot of the burden. Many work and fast all day while also nourishing their families.
Here are some recipes to make your suhoor and iftar a little easier.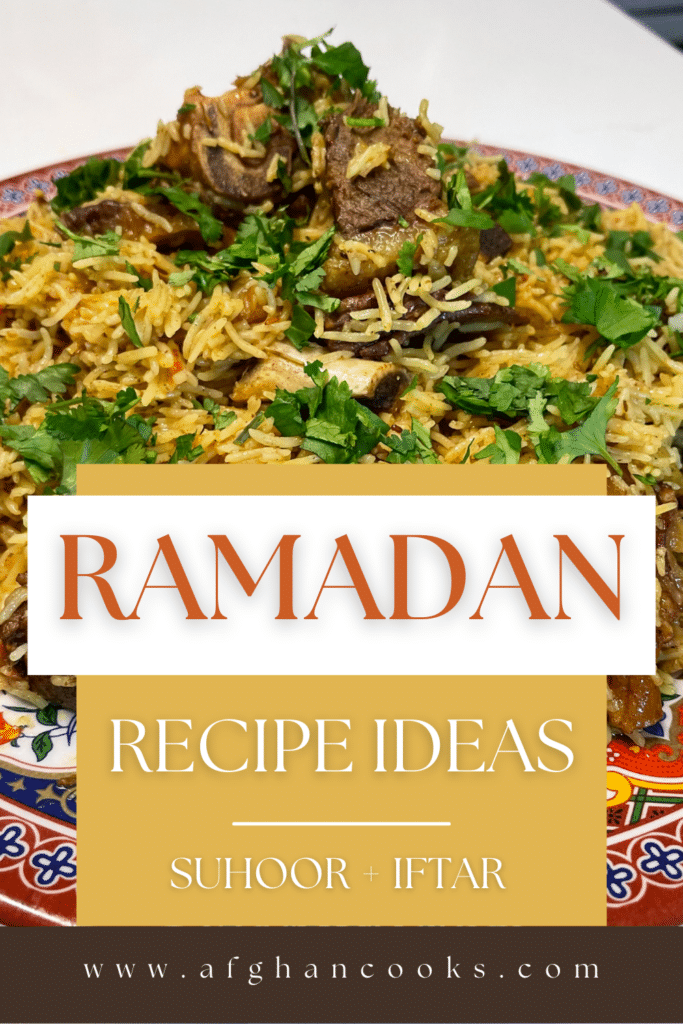 What is Ramadan?
Ramadan is the ninth month of the Islamic calendar, observed by Muslims worldwide as a month of fasting, prayer, reflection, and community.
We Muslims believe that, during the month of Ramadan, the Prophet Muhammad was given the Qur'an, Islam's holy book. It marked the first time that God revealed to Muhammed he was a prophet tasked with carrying God's message.
Below are recipes for both times of eating during Ramadan. Suhoor (before dawn) and Iftar (after sunset).
Suhoor Recipes
For my non-muslim followers, suhoor is the meal consumed early in the morning by Muslims before fasting, before dawn during Ramadan.
What makes for an easy suhoor recipe? Something you can prep the night before or that takes only minutes to make in the morning.
Iftar Recipes
Iftar is an important meal during Ramadan. It is the meal eaten directly after fasting all day during Ramadan.
I use my Instant Pot during Ramadan a lot, or any pressure cooker will do. Traditional Afghan dishes take a long time and it is hard on working Muslims to take that kind of time. I have included all of my Instant Pot dishes and a few easy soups that are great to start Iftar with.
Join our Afghan Cooks Club
Are you a fan of Afghan Cooks and want to help spread the word? Well, social media is critical. Finally, don't forget us on social media. We are on Tik-Tok, Instagram, and Youtube.
We also have an excellent non-spammy Afghan Cooks Club. Sign up for that too!
Want Secret Recipes? News Updates?
Subscribe to our Afghan Cooks Club now. (free secret recipe for signing up)