Afghan Dopiaza is a meat dish close to the hearts of all Afghans. It is my favorite Afghan meat dish. My mom will always use lamb when she can, but this can be made with beef or goat.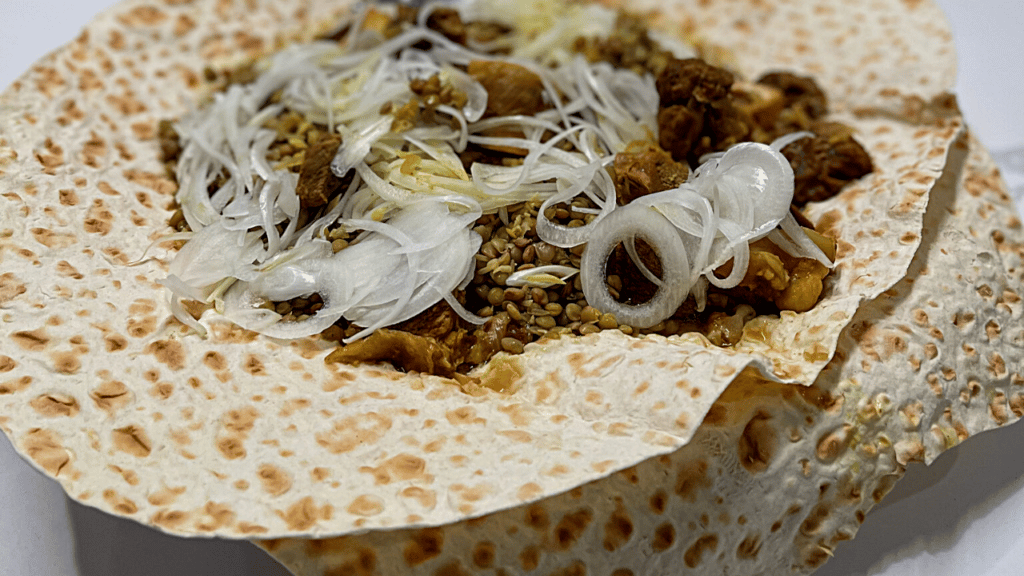 Dopiaza means Onions Two Ways
The signature flavor of this dish is the onions. Fatty unctuous meat is critical, but the onions make the dish. It is called onions two ways because you saute the onions and put them in the meat as it cooks, and later, you add a quick-pickled onion to the dish.
This combination of onion flavors makes for a genuinely unique Afghan experience!
Make Your Dopiaza an Instant Pot Recipe
Afghans love pressure cookers. We need them because we use all cuts of meat, even tougher ones. The only way you can get the delicious flavor from these cuts of meat, and cuts of meat with bones in them, is to pressure cook.
Many Americans are afraid of pressure cooking but don't be—the latest Instant Pot Duo Plus. (If you buy with this link, I get a small commission) This is the pressure cooker I use in the video, and I highly recommend it as your first pressure cooker.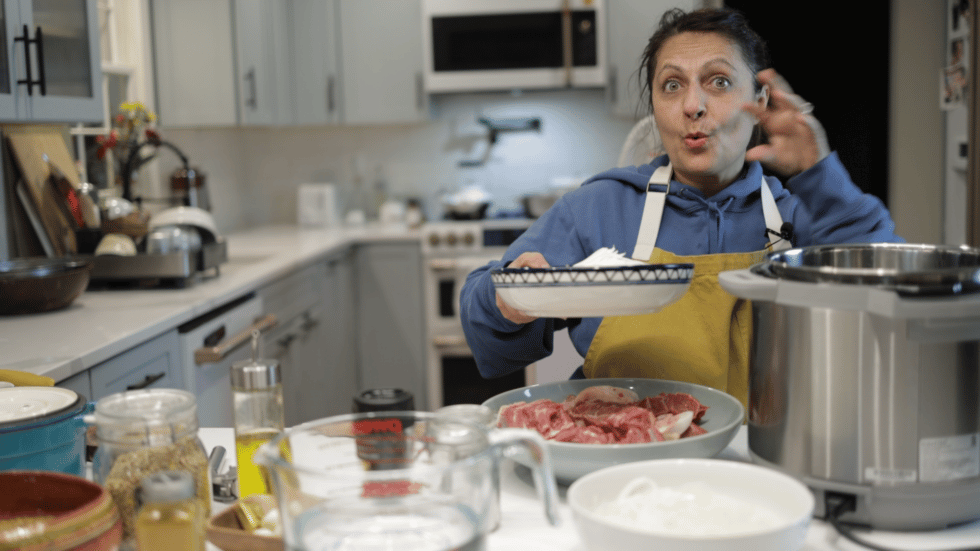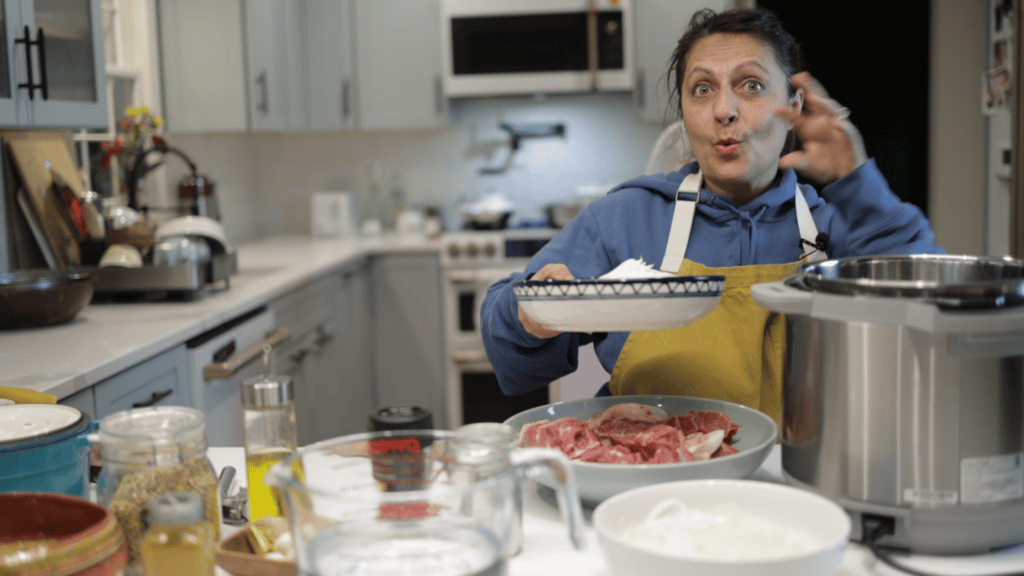 The Duo Plus has many new safeguards to put you at ease. If you want a lot of flavors but don't have all day, you must have a pressure cooker in your kitchen.
I have some other Afghan Instant Pot recipes here, here, and here.
Easily Printable Afghan Dopiaza Recipe
As always, we make this recipe easy to print and replicate. I suggest you watch the video if you have any questions. Also, leave a comment. I always respond.
Are you a fan of Afghan Cooks and want to help spread the word? Well, social media is critical. Finally, don't forget us on social media. We are on Tik-Tok, Instagram, and Youtube.
We also have an excellent non-spammy Afghan Cooks Club. Sign up for that too!
Want Secret Recipes? News Updates?
Subscribe to our Afghan Cooks Club now. (free secret recipe for signing up)