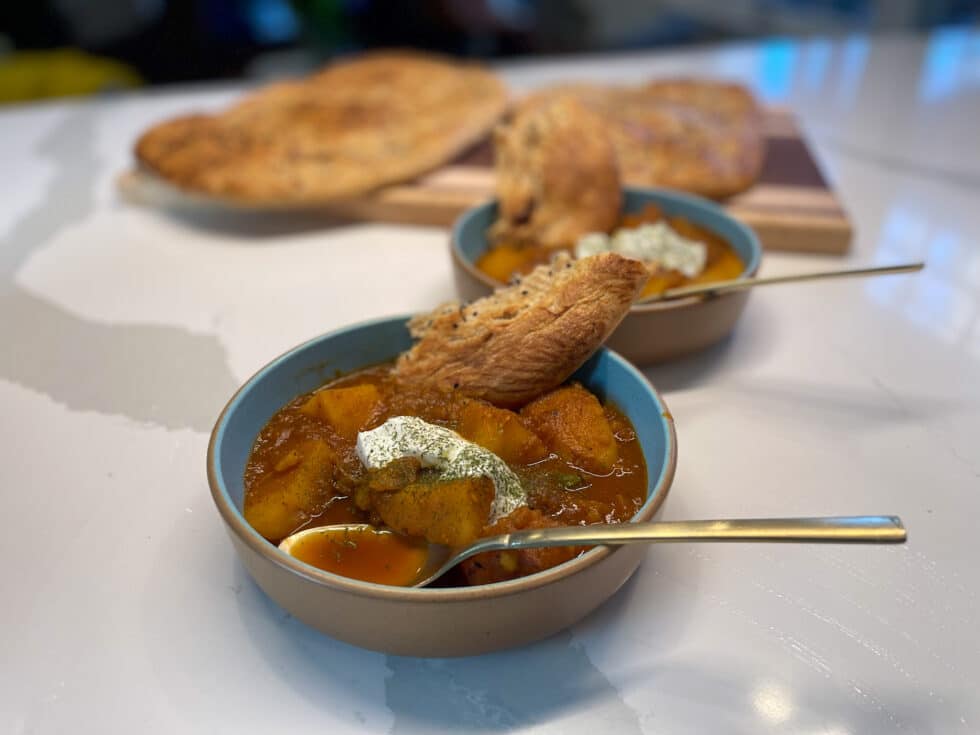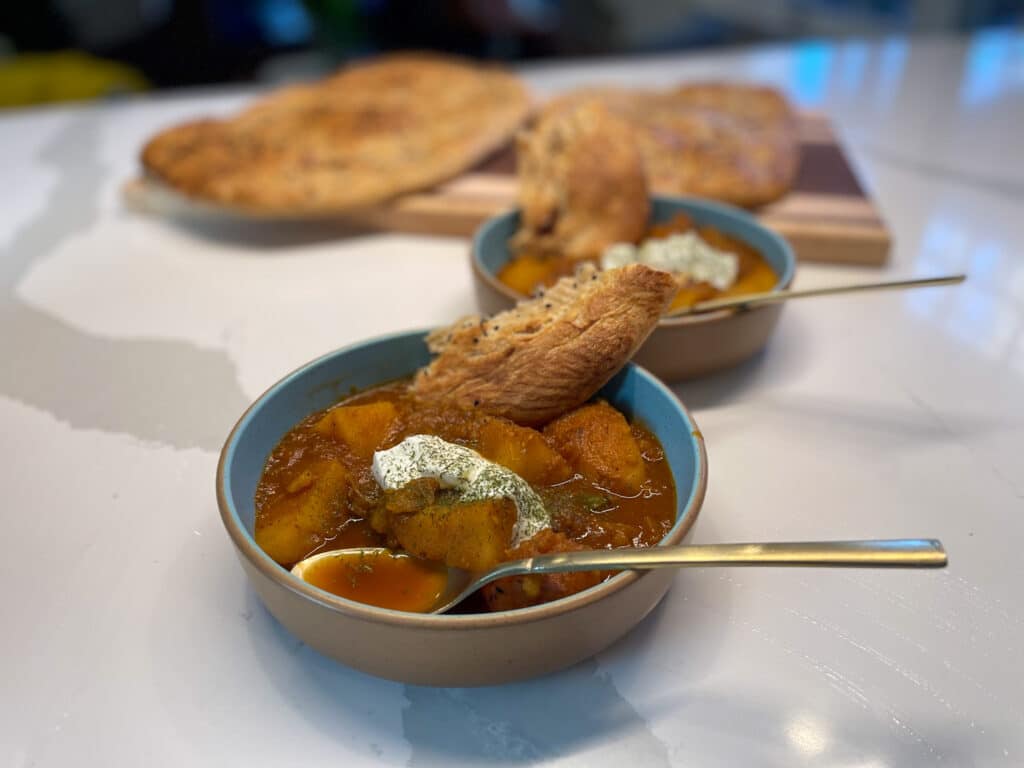 Ghorma (a stew) is prevalent in Afghanistan. Potato ghorma is popular in various regions for a good reason. Meat can be pretty expensive. Let's make it!
What is a Ghorma?
Ghorma, or korma in Indian cuisine, is the technique of cooking meat or vegetables in yogurt, water, or stock liquid with various spices depending on the country.
I've made a few other ghorma dishes which you can look at. One is a traditional one with bone-in chicken here. The other is not traditional, but because it uses boneless chicken breast, you can make it quickly as a weeknight meal. Here's that recipe.
Finally, I have a beef ghorma here that is delicious.
Every country has a ghorma or stew recipe. Sometime, long long ago, humans figured out that if they simmered meat or vegetables in a liquid with delicious spices, they could make a delicious meal and stretch their food resources.
I hope you enjoy these Afghan ghormas.
Use an Instant Pot to Make Your Potato Ghorma.
Instant Pot recipes have taken the world by storm. And, for good reason. Pressuring cooking, which is what an Instant Pot does, can make otherwise impossibly long meals absolutely doable during the work week.
Afghans have been using pressure cookers for a long time. Pressure cooking with an Instant Pot can cut your cooking time down by 80 percent.
This recipe uses an Instant Pot and takes less than 10 minutes to cook. You can have the entire meal made in 30 minutes.
Some other instant pot recipes of mine are my cow foot soup and my easy instant pot oatmeal recipe. Give them a try.
Easily Printable Potato Ghorma Recipe.
As always, we make this recipe easy to print and replicate. I suggest you watch the video if you have any questions. Also, leave a comment. I always respond.
Are you a fan of Afghan Cooks and want to help spread the word? Well, social media is critical. Finally, don't forget us on social media. We are on Tik-Tok, Instagram, and Youtube.
We also have an excellent non-spammy Afghan Cooks Club. Sign up for that too!
Want Secret Recipes? News Updates?
Subscribe to our Afghan Cooks Club now. (free secret recipe for signing up)
Print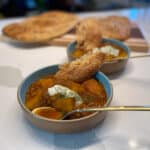 Potato Ghorma (korma) Afghan Style
---
Description
this easy potato ghorma is a delicious vegetarian Afghan meal.
---
Cooking Oil
2 onions thinly sliced
1/1 hot pepper (optional)
1 Tablespoon of ginger garlic paste.
1 Teaspoon Tumeric
1 Teaspoon Coriander
1 Teaspoon Cumin
1 Teaspoon Paprika
2 Heaping Teaspoons of Tomato Paste
5 medium-sized potatoes
3 Cups of Vegetable Broth
---
Instructions
1. Turn your Instant Pot to saute. Add two tablespoons of oil.
2. Once the oil is heated, add two thinly sliced onions. Cook until lightly brown.
3. Now, we will add your spices. Add your ginger-garlic paste turmeric, cumin, coriander, and paprika.
4. Next, add your tomato paste.  Also, add your cut-up potatoes.
5. Add salt and pepper to taste.
6. Add vegetable broth and scrape up all the goodies from the bottom of the pot.
7. Finally, add your half of the hot pepper cut into pieces.
8. Cover your pressure cooker and cook for 6 minutes.
9. Serve this with some Afghan bread and yogurt sauce.
Recipe Card powered by