Pillsbury crescent rolls are a must-have in any kitchen. A Pillsbury crescent rolls recipe is as easy as it gets.
These rolls are perfect for everything from appetizers to desserts, and they're so easy to make that there's no excuse not to have them on hand.
Plus, they come in a variety of flavors, so you can always find one that suits your mood. Today, we'll be making a recipe with chocolate, raisins, and pistachios.
Crescent Rolls During Ramadan
Muslims eat during suhoor (meal before fasting) and iftar (meal after fasting). We abstain from drink and water all throughout the day.
As you can imagine, cooking during Ramadan can be challenging. Especially for moms who have to work, too. I am making most of my recipes this month with those moms in mind. Nothing is easier than pre-made dough.
I'll have a whole page of Pillsbury crescent rolls recipe by the end of Ramadan.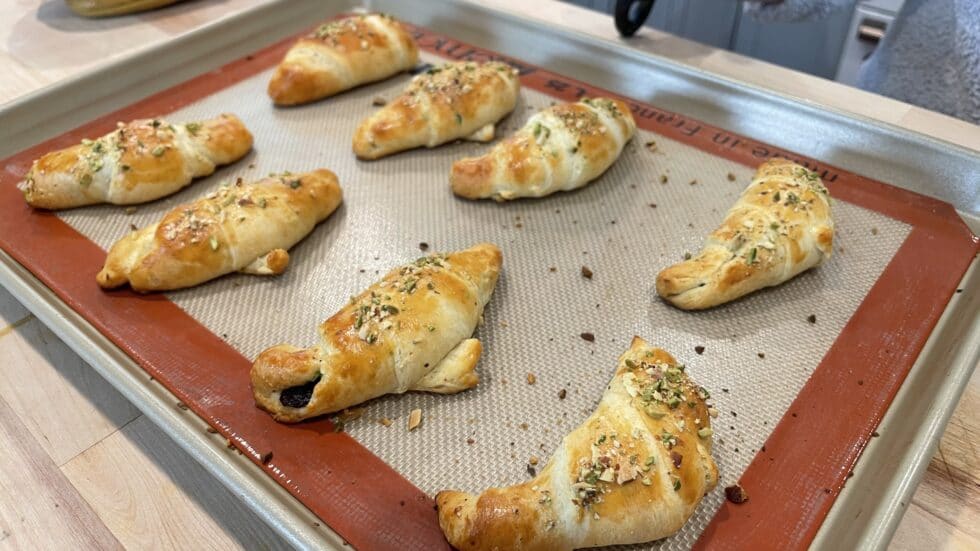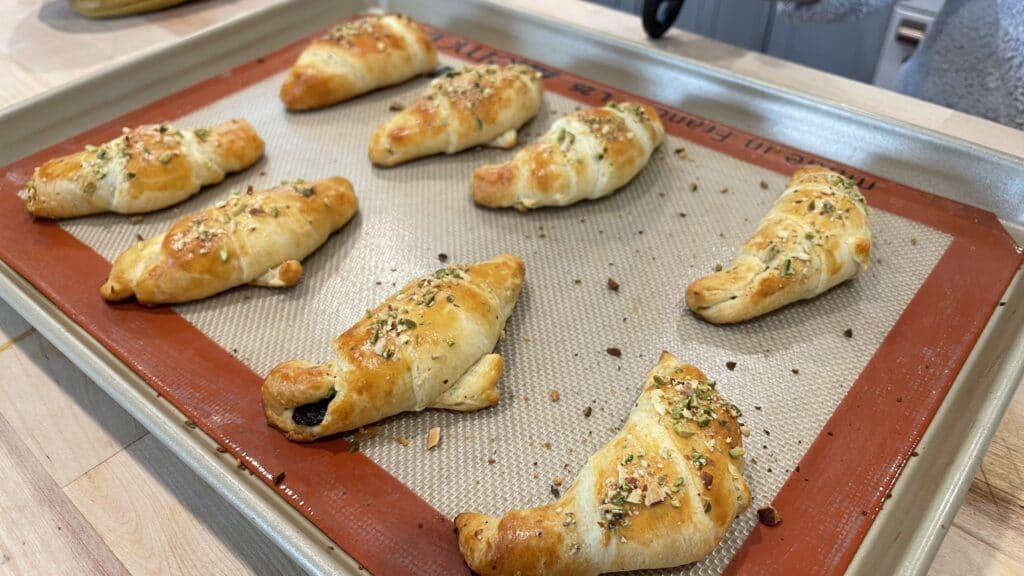 Crescent Rolls with Raisins, Chocolate, and Pistachios
Our recipe today takes some Afghan traditional flavors and kicks up your crescent roll experience. We take a little time here to make a sugar syrup and soak the raisins in it.
It is a nice mix: the richness of the chocolate, the flavor of the raisins, and the saltiness of the pistachios.
Your family will love these. Even if you are not Muslim or not fasting, these are perfect for the busy morning. Better than a bowl of cereal and only a few minutes to prepare.
How can you help me? Well, social media is key. Finally, don't forget us on social media. We are on Tik-Tok, Instagram, and Youtube. A quick way you can be really helpful is to share the below tweet on your Twitter.
Finally, you have to try one of our coolest new recipes, Afghan Nachos. See you next time.
Want Secret Recipes? News Updates?
Subscribe to our Afghan Cooks Club now. (free secret recipe for signing up)
Print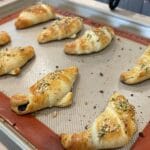 Pillsbury Crescent Rolls recipe- Chocolate, Raisin, & Pistachio.
---
Description
Pillsbury crescent dough is so easy. If you are a busy mom, either fasting or not, make things easy on yourself. 
I hope you enjoy this Afghan take on Pillsbury crescent rolls. 
---
1 Can Pillsbury Crescent Dough
Shelled Crushed Pistachios
2 Tablespoons Sugar
1/2 Cup Raisins
1 teaspoon Cardamom 
1 Tablespoon Honey
1 Cup boiling water
Cinnamon stick
Melted butter to brush rolls.
Chocolate Chips
---
Instructions
1. Bring one cup of water to boil. Will make a sugar syrup.
2. Add cinnamon, cardamom, sugar, and honey. Then, let the honey and sugar dissolve.
3. Add your raisins. Then, let the raisins cook and soak for a few minutes in the sugar syrup.
4. Beat your 1 egg in preparation for brushing the rolls.
5. Preheat oven to 350 F.
6. Next, strain your raisins.
7. After that, pop open your can of Pillsbury rolls. 
8. Start preparing your rolls. Unroll the dough and fill your rolls with the raisins, chocolate chips, and some pieces of pistachios. 
9. Roll the crescents rolls according to directions. Brush with butter and sprinkle pistachios on top.
10. Cook in oven per directions on your can. About 12 minutes.
Recipe Card powered by