Pumpkin roll season is here.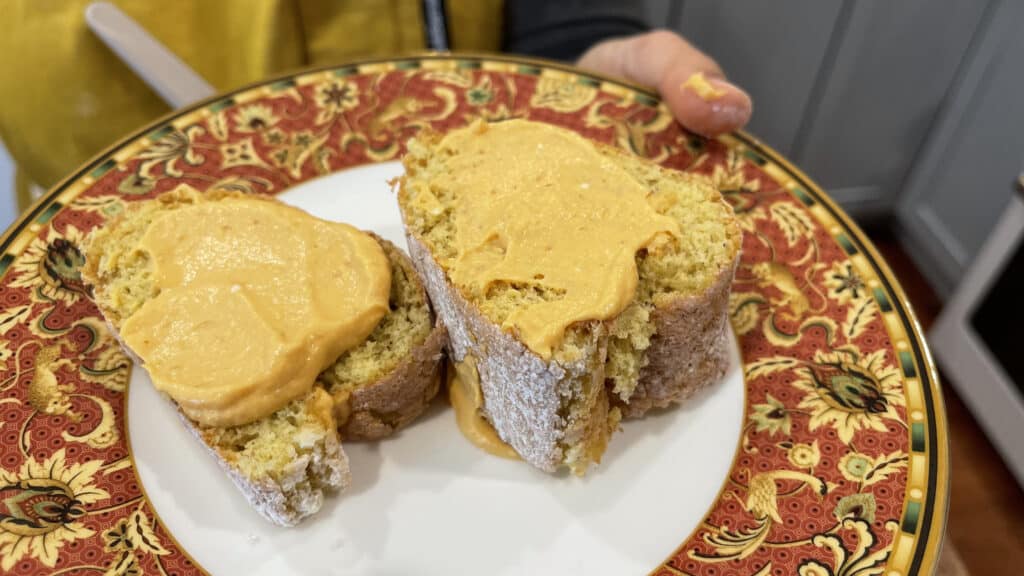 As the days grow shorter and the leaves start to change color, it can only mean one thing: pumpkin season is here! a pumpkin roll is a classic autumn dessert, but why not give it a savory twist this year?
Afghans use pumpkin in sweet and savory dishes, so I have combined Afghan pumpkin flavors with masala spices to create this kaddu masala roll. This recipe is easy to follow and will impress your friends and family this fall!
Pumpkin Roll in Pop Culture
If you grew up in America in the last 40 years, you saw your fair share of pumpkin rolls in the fall and winter seasons. Your mom or aunt probably even used some cake mix and threw some cream cheese in there to make a delicious, pinwheel-looking dessert.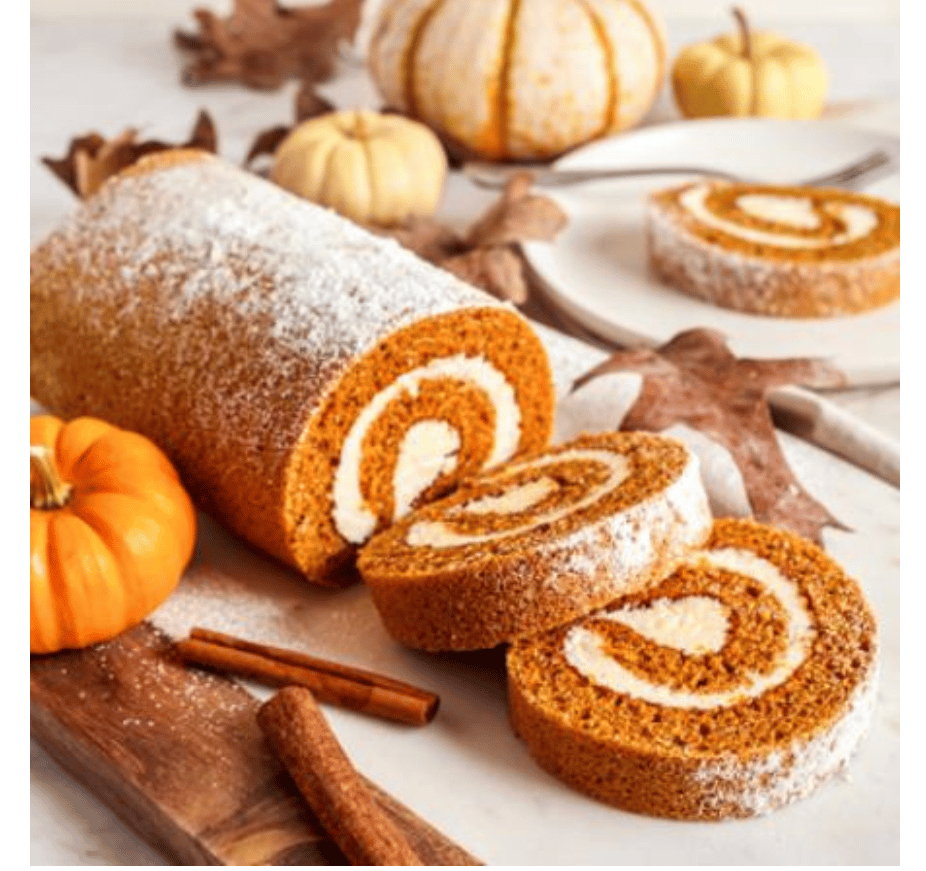 I thought, why not make it Afghan?
Afghans Know Pumpkin
If you have followed Afghan Cooks for a while, you know Afghans love their pumpkins. Kaddu borani is a famous dish with savory pumpkin topped with a yogurt sauce. I have a recipe here.
In making this dish, I wanted to honor our skill at "savory" pumpkin dishes. I do a low-sugar version of the pumpkin roll. I think it accentuates the pumpkin much better with lower sugar, and a slightly higher salt content.
A lot of times American desserts are too sweet. It is not only unhealthy, but you miss out on a lot of the underlying flavors.
Printable Recipe
As always we make this recipe easy to print and replicate. I suggest you watch the video if you have any questions. Also, leave a comment. I always respond.
Are you a fan of Afghan Cooks and want to help spread the word? Well, social media is critical. Finally, don't forget us on social media. We are on Tik-Tok, Instagram, and Youtube.
We also have an excellent non-spammy Afghan Cooks Club. Sign up for that too!
Want Secret Recipes? News Updates?
Subscribe to our Afghan Cooks Club now. (free secret recipe for signing up)
Print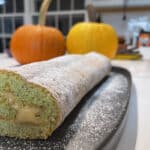 Pumpkin Roll: Afghan Kaddu Masala Style
---
Description
This pumpkin recipe is my Afghan spin. I lower the sugar, raise the pumpkin, and make this into a tasty dessert for your fall season.
---
Cake Ingredients.
3 Oz Flour
3/4 tsp baking powder
1/4 tsp salt
5.25 oz of sugar
3 tsp of saffron-infused water (or vanilla)
1.5 tsp of cinnamon
1.5 tsp of ground cardamom
Filing Ingredients.
3/4 Cup Canned Pumpkin
1 Cup Powdered Sugar
Creamed Cheese (room temperature)
1 tsp of vanilla
---
Instructions
1. Bring 4 eggs and cream cheese to room temperature and preheat your oven to 400 F. Also take a jelly roll pan, place some parchment paper on it and spray with oil so nothing sticks.
2. To a bowl add flour cinnamon, cardamon, salt, and baking powder. Sift all of these into another bowl.
3. Pull out your mixer. Crack your eggs into the mixing bowl. Then, beat until foamy. Once foamy, move to the next step.
4. While the mixer is on, sprinkle your sugar over the eggs. Do this for about 5 minutes. If the egg mixture drips in ribbons, you've done it right.
5. Next, add your saffron-infused water. I whipped that in. Key: don't use a beater when folding in dry ingredients.
6. Now, fold the flour mixture into the egg mixture. Just enough to have it blended. Pour the mixture onto your cooking sheet.
7. Place the cake in the oven for 12 minutes, then check. It took me about 15 minutes in the oven.
8. Prepare a terry cloth for your cake. Sprinkle powdered sugar over it. Then, drop the cake over the cloth. I then cut the rough ends off. (watch video)
9. Now you roll the cake while it is still warm. It helps, again, to watch videos. Put on the wire rack to cool.
10. Now prepare your cream cheese filling. Put your pumpkin and cream cheese in a mixer. Add sugar, and mix. Then add vanilla.
11. Take your cooled cake and now add your filling. Spread evenly over unrolled cake. Now, roll it right back up.
12. I took some more powdered sugar and crushed cardamom and sprinkled it over the cake for presentation.
Recipe Card powered by