Do you find that making a dough recipe is intimidating? Annoyed that you need to know how to make dough for every different recipe.
Let me help you.
I have perfected a simple dough that you can use to make Naan, Ashak, Mantu, Bolani. (and probably more).
Making the dough is an art form. Many factors go into making the perfect dough recipe. Temperature, humidity, and flour type are just a few of the variables that can affect your dough.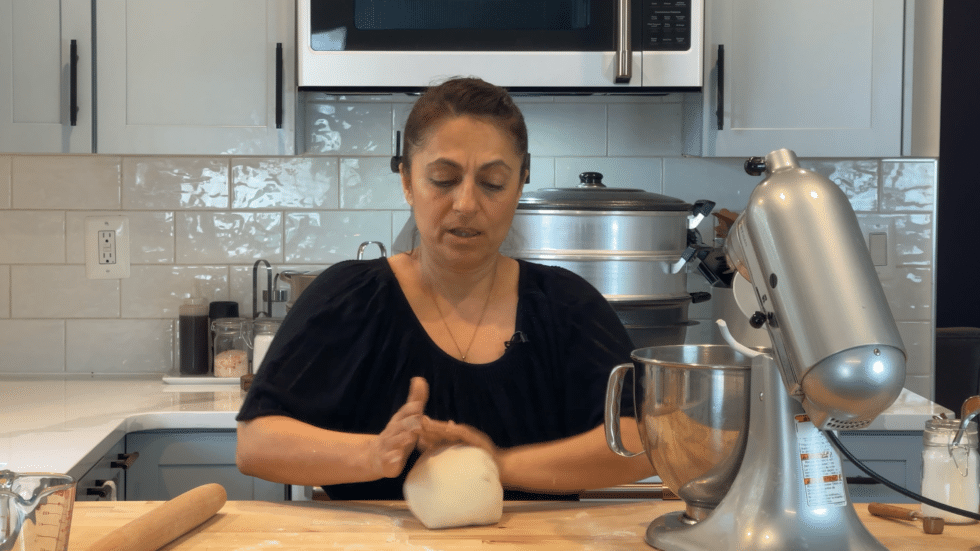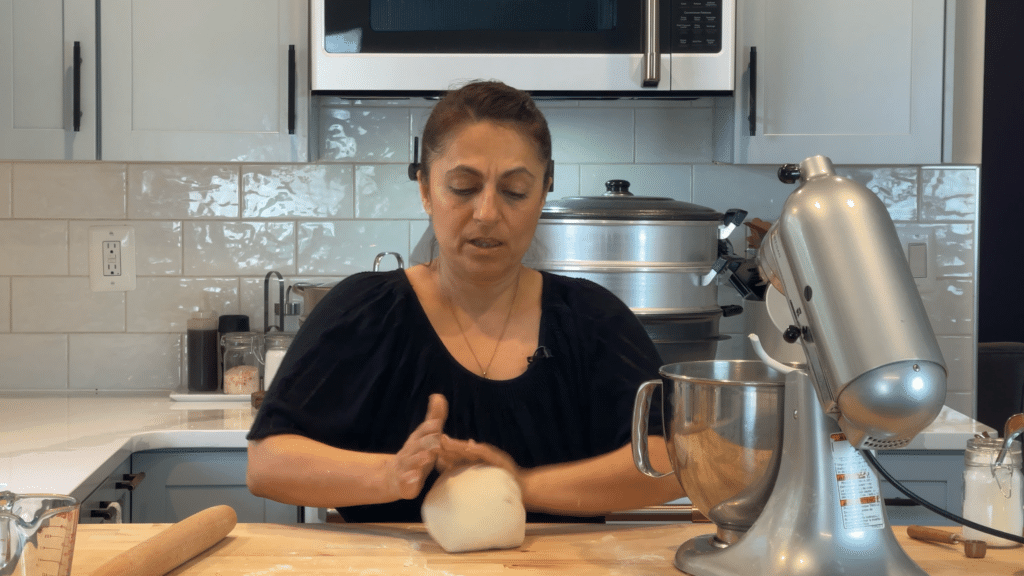 Keep Watching the Video and Keep Practicing
The best thing to do is watch other people make the dough repeatedly. The second best thing is to get your repetitions in.
You have to get to where you can trust yourself when making a dough recipe.
Believe me. If you watch my video over and over and you practice, you will get to where you know what a good dough feels like.
No Yeast in this Dough Recipe.
Yeast intimidates some people. It shouldn't, but it does.
Don't despair, no yeast in this recipe. Another reason you should just dive right in. Who doesn't have flour, salt, water, and a little bit of oil?
Make it Happen.
The Recipe.
I don't think I could make this dough recipe any easier from an ingredient standpoint.
There isn't much content to this recipe post for a reason. I want you to not obsess about the "recipe" for this dough. Focus on watching how it should look. Focus on trusting yourself on how it feels.
Now, go make bread.
Print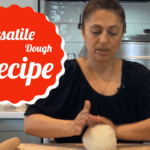 Versatile Dough Recipe: Naan, Dumplings, and Bolani
---
Description
You don't need a description of this dough. Watch the video, and get to work.
---
3 Cups All-Purpose Flour
2 Tablespoons Vegetable Oil
2 Teaspoons of Salt
1.25 Cups of Water (Customize to your flour and weather conditions)
---
Instructions
1. Add flour, salt, and oil to water.
2. Next, start your mixer slowly and slowly add water. Don't rush it. (Alternatively, you can knead by hand and slowly add water as you go)
3. After that, you will have to start trusting your eye. You have to let the water incorporate with your dry ingredients. You can eventually turn the mixer on high.
4. After a few minutes, you should notice the dough coming together. It will start to look like a stretchy piece of dough and will begin to grab your dough hook.
5. Want to knead by hand for about 6-7 minutes—mixer about 4.
6. Even if using a mixer, I like to take the dough out and onto a flour surface and hand knead a few minutes to make sure the dough is firm.
Recipe Card powered by