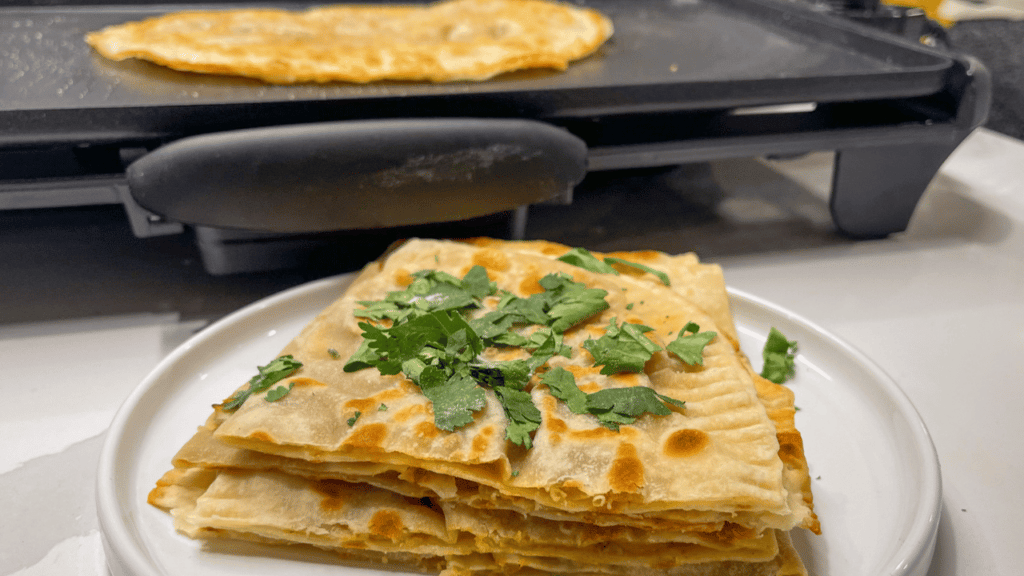 If you're looking for a unique and delicious Afghan dish to add to your repertoire, pumpkin bolani is the perfect option! This traditional bread is stuffed with pumpkin, making it perfect for autumn or winter. We also enjoy bolani stuffed with leeks or potatoes.
Our cuisine is unique because we use pumpkins all year round and savory dishes. So if you're looking for something different, try this pumpkin bolani recipe!
What is Bolani?
Bolani is a flatbread stuffed with vegetables and spices. It's popular in Afghanistan and Central Asia, like Tajikistan and Uzbekistan. Bolani is served as a side dish or appetizer but can also be eaten alone for breakfast or lunch.
I have a traditional leek bolani recipe here. I have a bolani recipe for an air fryer here. I have a bolani pizza recipe here. 🙂
For all of these recipes, I use my versatile dough recipe here.
Pumpkin in Afghan Cuisine
Afghans are unique because we use pumpkins in our dishes all year round. We don't use them very much in desserts, mainly savory dishes.
The most popular Afghan pumpkin dish is Kadoo Borani, a delicious roasted pumpkin dish with our famous yogurt sauce drizzled on top.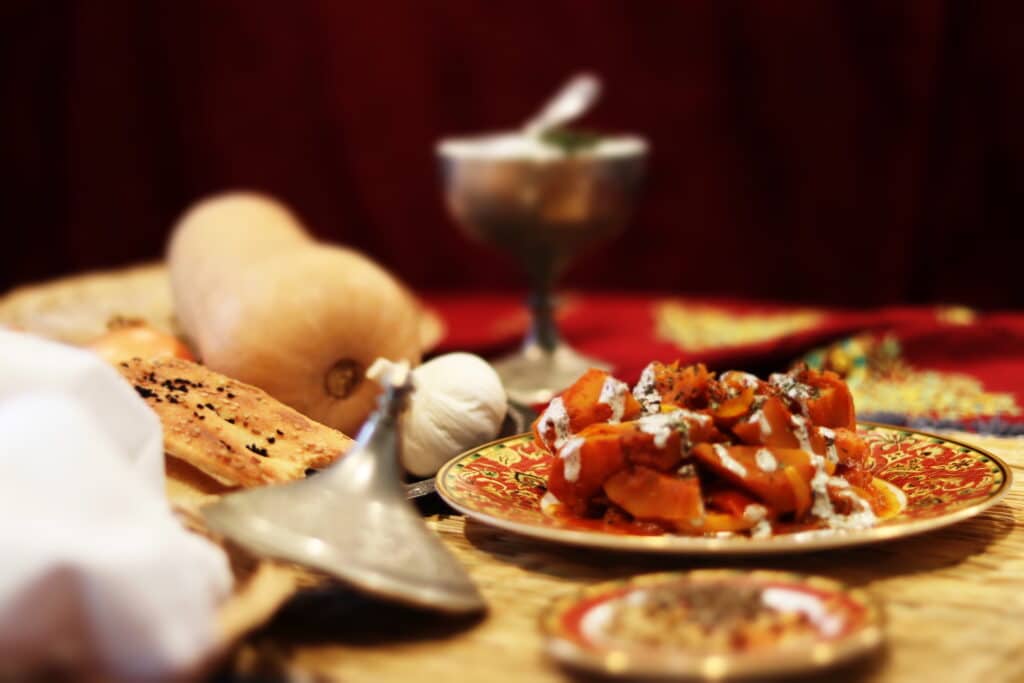 Easily Printable Pumpkin Bolani Recipe
As always, we make this recipe easy to print and replicate. I suggest you watch the video if you have any questions. Also, leave a comment. I always respond.
Are you a fan of Afghan Cooks and want to help spread the word? Well, social media is critical. Finally, don't forget us on social media. We are on Tik-Tok, Instagram, and Youtube.
Print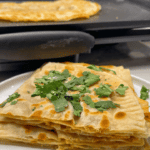 Pumpkin Bolani – Afghan Bolani Kadoo
---
Description
This pumpkin bolani recipe is super easy, and the homemade dough is worth the time.
---
1 Batch of my Dough Recipe
1 Can of Pumpkin
1 Teaspoon of Cumin
1 Teaspoon of Coriander
4 Cloves of Garlic
1 Teaspoon of Salt
Cracked Black Pepper
Oil for Frying
---
Instructions
1. First, make my dough recipe and let your dough rest.
2. Next, toast your cumin, coriander, and garlic in a bit of oil over low-med heat. You don't want raw garlic going into your bolani filling. After that, add the mixture to your can of pumpkin and let the flavors sit for a few minutes.
3. Heat your griddle and add cooking oil. You want the outside crispy, so don't be stingy on the oil.
4. Roll out your bolani dough one at a time. Add the filling to half, fold over, and crimp the edges.
5. Next, fry your bolani until golden brown on each side.
6. Serve with some Afghan yogurt sauce and chutney.
Keywords: pumpkin bolani afghan bolani
Recipe Card powered by