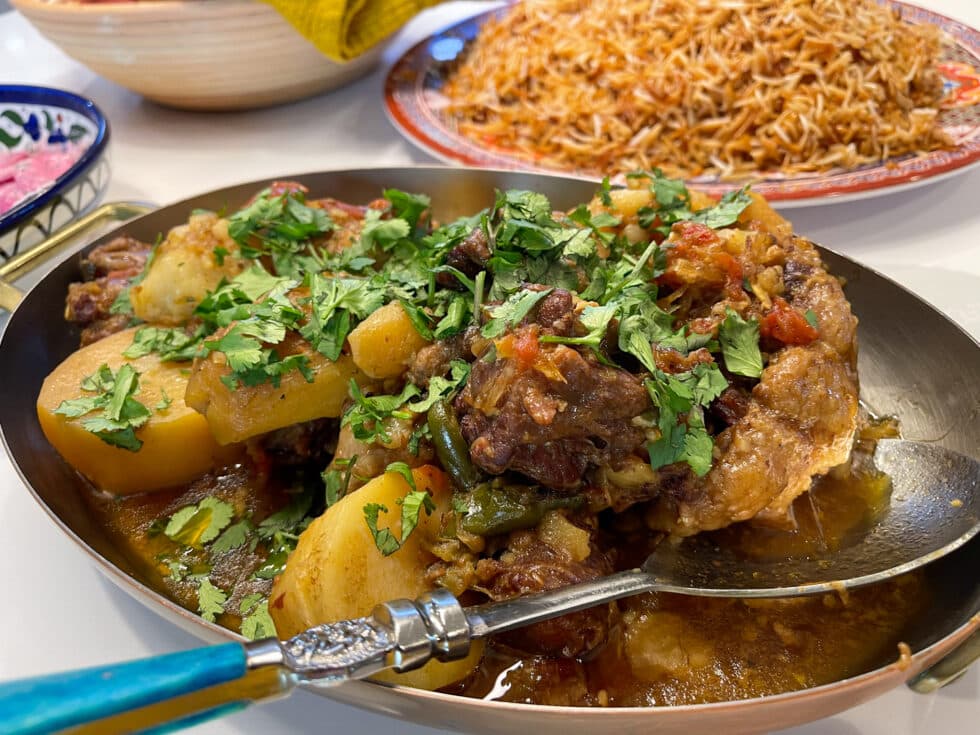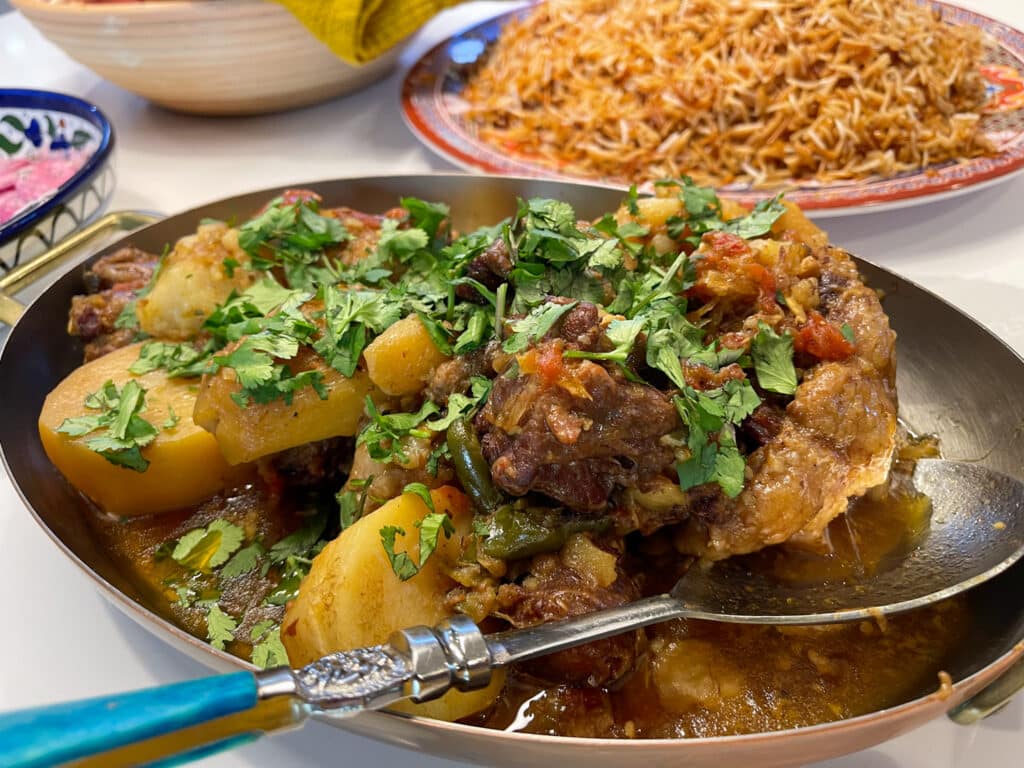 Today we are making Instant Pot Oxtail. I've got lots of other great Instat Pot recipes here, here, here, and here.
Why are Oxtails so Expensive Now?
Growing up, I never thought I would see the day that oxtails were a luxury food item. They used to be relatively cheap and are as expensive as steaks.
Well, you can blame the hipsters. Never underestimate the power of "cool" to drive prices up on anything. Once hipsters "discovered" how delicious oxtail was, the demand skyrocketed, and when demand goes up, so do prices.
So unfortunately, many people can't eat it as much as they used to, but it is still a lovely treat now and again.
Why Cook Oxtail in an Instant Pot?
Oxtail is full of fatty and delicious meat. However, it takes a long time to cook. You either need to slow cook it for hours and hours or use a pressure cooker. I like the pressure cooker.
An Instant Pot or other pressure cooker can reduce your cooking time by hours. Plus, since you can saute directly in the Instant Pot, you don't get a lot of dishes dirty.
A one-pot meal!
Easily Printable Oxtail Recipe
As always, we make this recipe easy to print and replicate. I suggest you watch the video if you have any questions. Also, leave a comment. I always respond.
Are you a fan of Afghan Cooks and want to help spread the word? Well, social media is critical. Finally, don't forget us on social media. We are on Tik-Tok, Instagram, and Youtube.
We also have an excellent non-spammy Afghan Cooks Club. Sign up for that too!
Want Secret Recipes? News Updates?
Subscribe to our Afghan Cooks Club now. (free secret recipe for signing up)
Print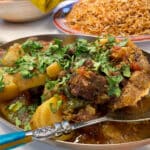 Instant Pot Oxtail
---
3 large potatoes cut into chunks
2.5 lbs of oxtails
Cooking Oil
3 Thinly Sliced Onions
1 teaspoon turmeric
1 black cardamom pod
1 teaspoon of cumin seeds
1 teaspoon ground coriander
1 chopped tomato
5 peeled garlic cloves
1 Cup of water
1 chili pepper (optional)
cilantro (garnish)
---
Instructions
1. Heat your instant pot to saute with your cooking oil. Then, add your onions. Then add about a teaspoon of salt. You want to draw the water out. Cook the onions until brown.
2. Add your spices. Crush the black cardamom pod into large pieces.
3. Add your oxtails, and stir to cover the oxtails with all spices and onions. Brown well.
4. Add your tomato and garlic. (hot pepper optional)
5. Add your water. You must have the water to create the pressure in the Instant Pot.
6. This is a two-step pressure cooker recipe. Your oxtail will take much longer than the potatoes.
7. Pressure cook for 30 minutes.
8. Next, add your potatoes. Cover again and pressure cook for another 30 minutes. Salt and pepper as needed before serving.
Keywords: instant pot oxtail instant pot recipe
Recipe Card powered by