This is a super quick lamb chop marinade.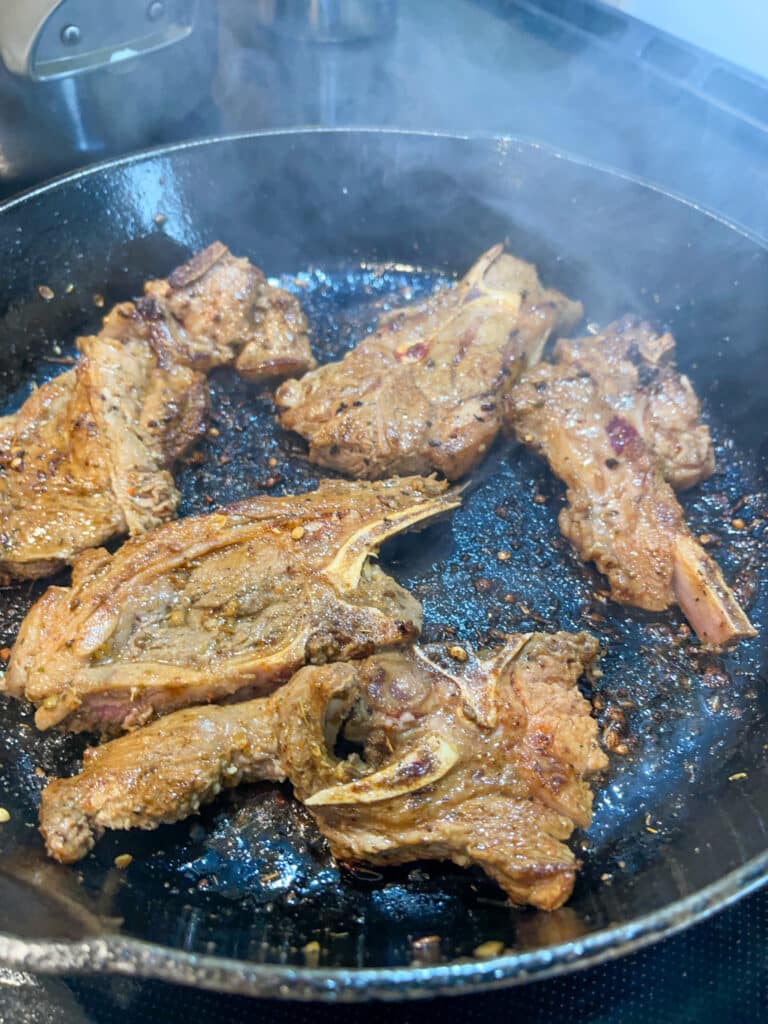 Why Use Lemon Juice and Cumin in a Marinade?
Why use lemon in a marinade? Lemon juice helps to tenderize the lamb while also adding a tangy flavor. Combined with the cumin, it makes a fantastic combination.
Cumin is a spice that is native to the Middle East and North Africa. It's an aromatic, earthy spice with a nutty flavor and a slightly sweet aftertaste. Its pungent aroma and warm flavor are what make it so popular in lamb dishes.
Cumin is even grown in Afghanistan!
The garlic provides a subtle, earthy flavor that helps to round out the marinade.
Afghans Love Lamb.
We put the lamb in everything, and luckily lamb is becoming easier and easier to get in grocery markets in the US. Try lamb in our national dish, kabuli pulao.
Easily Printable Lamb Chop Marinade Recipe
As always, we have a quick and easily printable recipe below. If you like this recipe, please leave a review. The more reviews you leave, the better the search engines like our videos. Also, please take a minute to go subscribe to our YouTube video channel. Leave a comment!
Did you see a kitchen appliance that I used and loved it? I've put all the things here in my influencer store. I get a small commission if you buy anything, and you help support these free recipes!
Print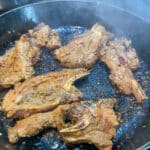 Lamb Chop Marinade Inspired by Traditional Afghan Flavors
---
Description
This is a delicious lamb chop marinade recipe.
---
Juice of One Large Lemon (Two Small)
Untrimmed Lamb Chops
1 Teaspoon of Cumin Whole
1 Teaspoon Crushed
1 1/2 Teaspoons of Salt
Ground Black Pepper
1 Teaspoon of Ground Coriander
1 Tablespoon of Garlic
1 Teaspoon of Aleppo Pepper (or any ground mild pepper)
---
Recipe Card powered by