How to make rice: want to learn?
Making rice might seem intimidating, but it's really not that hard. In this post, we're going to teach you how to make Afghan challow, or white rice.
This recipe takes a little practice, but once you get the hang of it, you'll be able to make perfect rice every time. So let's get started!
Rinsing the Rice
The first thing you need to do is rinse the rice. You can do this by putting the rice in a colander and running cold water over it until the water runs clear. This step is important for two reasons. First, it gets rid of any impurities or dirt that might be on the surface of the rice. Second, as you will see when you rinse the rice, there is quite a lot of starch.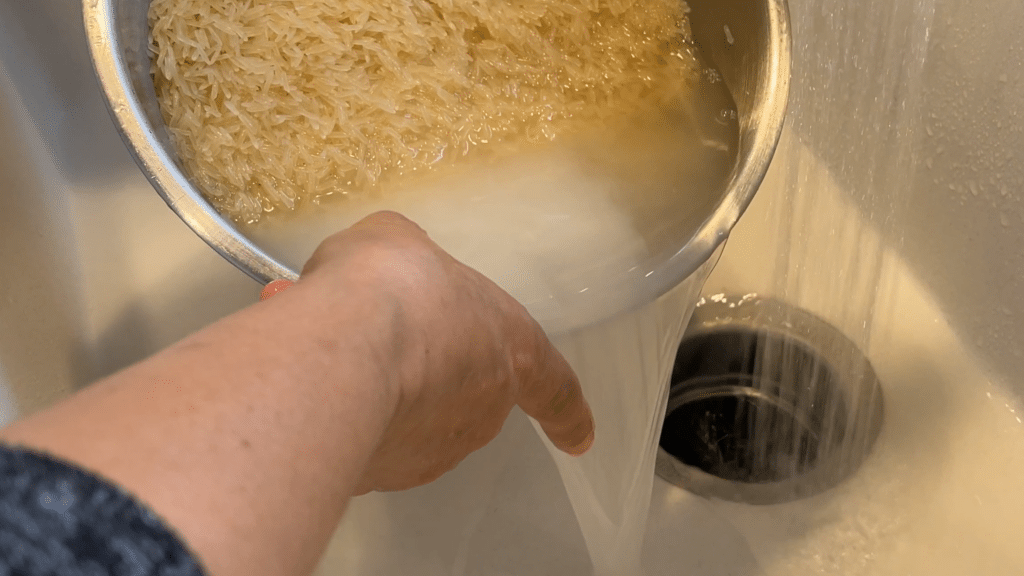 The water starts out cloudy but, by the time you are done rinsing, it should be almost clear.
Health Benefits of Rice
Eating rice has many health benefits. Especially when you learn how to make rice this way, Afghan Challow. Some of the health benefits are:
Diabetes Control
Increase Hearth Health
Cancer Risk Reduction
Digestive Help
Making your own rice will become a true joy to you, and will help your family stay in good health.
What to learn something cool? Check out our exclusive recipe for Afghan Nachos.
Keys to Remember
There really is no way to get good at making rice except through practice. You might not make the best rice your first few times. That's ok! It happens to all of us.
The most common mistake is to not drain your rice thoroughly. This will add more starch to your rice and increases the chance that your pieces of rice will stick together while they cook.
Taste-wise, there is nothing wrong with the rice. In fact, many cultures make sticky rice on purpose and it is delicious.
After a few practice rounds, you'll be a rice expert in no time.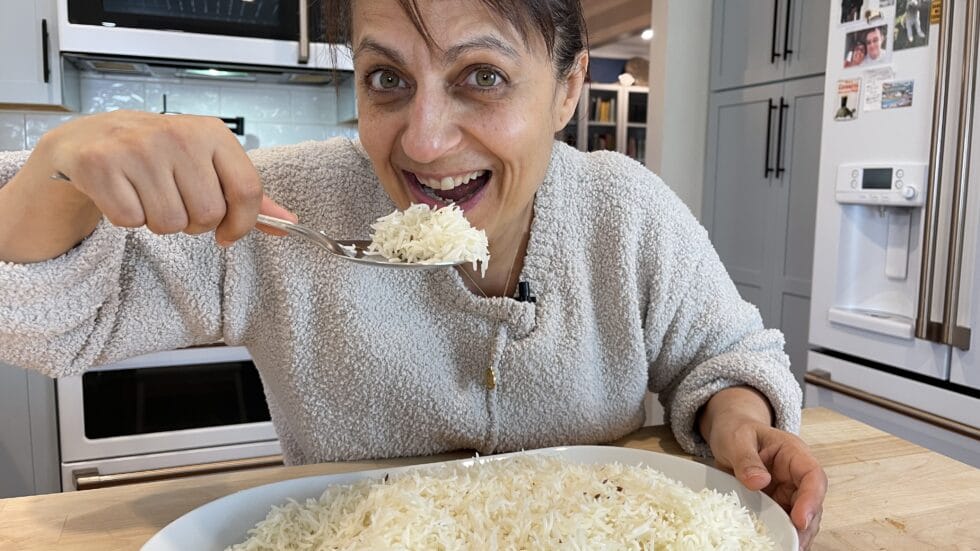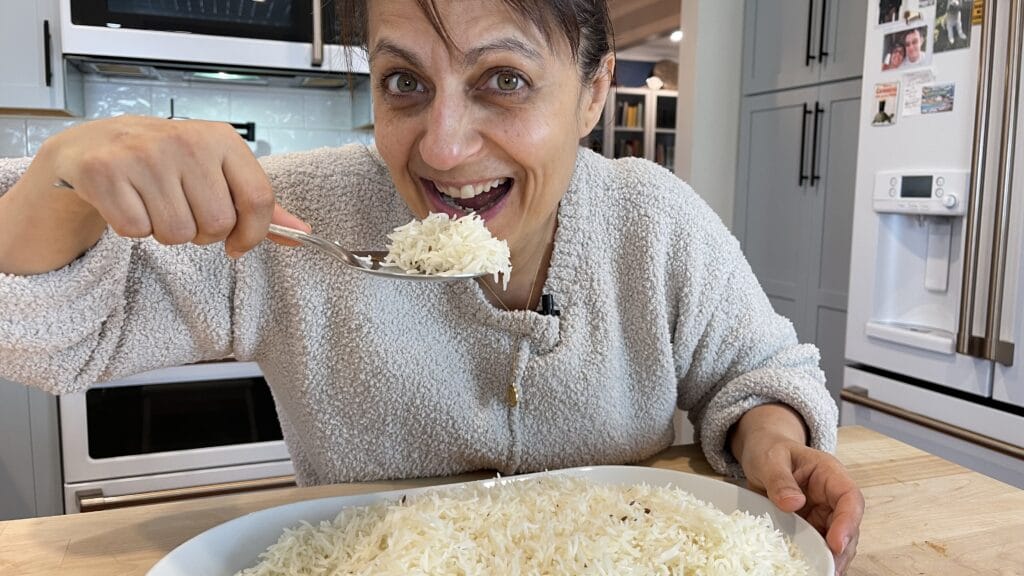 Conclusion
Do you have any tips for making perfect rice? Share them in the comments below! And if you're looking for more Afghan recipes, check out our blog post on Kabuli pulao. Until next time, happy cooking!
Are you a fan of Afghan Cooks and want to help spread the word? Well, social media is critical. Finally, don't forget us on social media. We are on Tik-Tok, Instagram, and Youtube. A quick way you can be really helpful is to share the below tweet on your Twitter.
Want Secret Recipes? News Updates?
Subscribe to our Afghan Cooks Club now. (free secret recipe for signing up)
Print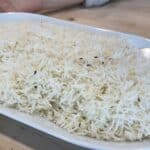 How to Make Rice: Afghan Challow is the Way
---
Description
Afghan Kabuli pualo is our national dish. But, we don't make that every day. Challow is our go-to everyday rice. 
---
5 Cups of Long Grain Rice
Vegetable Oil
Water
Salt
1 Teaspoon of Cumin
---
Instructions
1. First you must rinse your rice. After bowl is filled with rice, add water to the brim of the bowl. Run your hands through the rice thoroughly and and then strain the water out. You will notice it is very cloudy. Then, fill rice bowl again with water and repeat these steps. You will do this until the water is almost clear. Then let the rice soak in the water for 30 minutes – 4 hours.
2. After it has soaked, add salt to large pot of water and bring to a boil. Salt generously. Once boiling, add the rice. Let the rice cook for 5-7 minutes.
3. After the rice has cooked, drain the rice. 
4. While the rice is draining you want to prepare two pots on your oven. (Pot A and Pot B). In Pot A, the pot you just dumped the rice out of, add 2 tablespoons of oil. You want to heat that pan until all the water has evaporated from when you cooked the rice.
5. In Pot B add 1/2 Cup of water, 1 Tablespoon of Oil, and 1 Teaspoon of Cumin seed. Head that mixture up. 
6. Back to Pot A, add your drained rice. Now, pour the mixture from Pot B and pour over the top of Pot A of rice.
7. In your pot of rice, make holes in rice for steam to escape. (watch video)
8. Now, cover your pot with aluminum foil. Next, put the lid on it. Finally, add your towel. (watch the video)
9. Cook covered rice on stovetop, med-low heat, for 30 minutes.
Recipe Card powered by