Everyone is looking for Thanksgiving recipes this week. You may not be thinking about it, but Afghan food is perfect for days like Thanksgiving.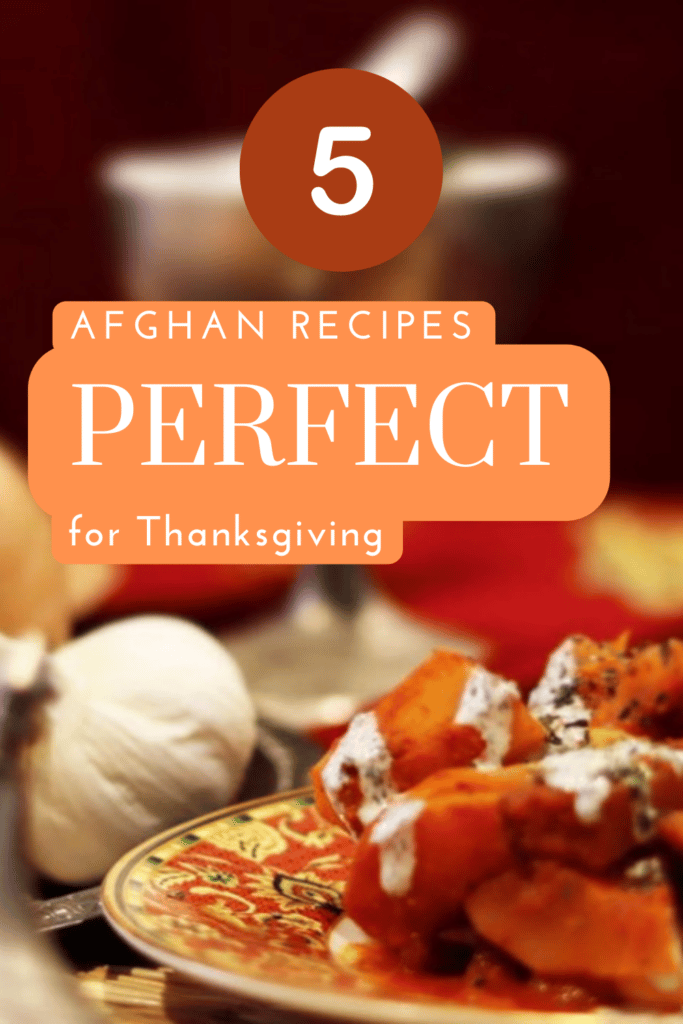 If you're looking for something different to spice up your Thanksgiving this year, why not try some Afghan dishes? Afghans have a rich and diverse culinary tradition, and our food is perfect for a festive family gathering.
From succulent lamb kabobs to creamy lentil soup, we have a dish to please everyone at the table. So gather up your best recipes and get cooking! We can't wait to share in the feast.
If you want to read my take on why Afghan food is great for thanksgiving, go ahead. If you don't, skip to my top ten best Afghan recipes for Thanksgiving.
What Makes a Good Thanksgiving Dish?
It should be flavorful, filling, and easy to put together while being unique enough to stand out from the other dishes.
Afghan cuisine offers all of these features and a host of spices, aromas, and textures that make each dish special. Our best recipes are simple but delicious combinations of vegetables, herbs, and meats that will keep everyone coming back for more.
5 Best Thanksgiving Recipes Afghan-Style
Follow us Everywhere
Are you a new fan of Afghan Cooks and want to help spread the word? Well, social media is critical. Finally, don't forget us on social media. We are on Tik-Tok, Instagram, and Youtube.
We also have an excellent non-spammy Afghan Cooks Club. Sign up for that too!
Want Secret Recipes? News Updates?
Subscribe to our Afghan Cooks Club now. (free secret recipe for signing up)